Assistant Professor of Political Science and African American Studies (Cluster Hire)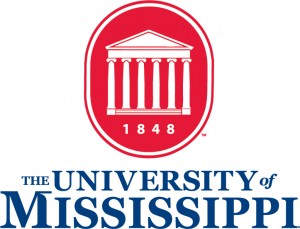 Position description
This tenure-track position is included in the University of Mississippi, College of Liberal Arts inaugural cluster hire. This faculty cluster hire initiative is designed to expand our understanding of multicultural competence as it relates to successful, effective, and ethical leadership with an emphasis on the experiences of African Americans and other underrepresented groups in the U.S. South and attention to identities with respect to race, ethnicity, gender, and sexuality. For more information and the list of the other positions included in this cluster hire, please visit the College of Liberal Arts website at https://libarts.olemiss.edu/cluster-hire/
The Department of Political Science and the African American Studies program at the University of Mississippi invite applications to fill a tenure-track position at the level of Assistant Professor in American Politics, starting Fall 2022. The appointment will be a joint appointment between Political Science and African American Studies. Requirements include a PhD in Political Science, with at least ABD standing with the expectation of completion by Fall 2022, as well as a potential for or record of excellence in teaching and research. We are foremost interested in hiring an excellent candidate, with all areas of specialization invited to apply. We welcome applications from members of groups traditionally underrepresented in the field. The successful candidate must be able to contribute to the undergraduate teaching of both Political Science and African American Studies, and also be able to contribute to the Political Science Department's graduate program. Tenure and promotion reside in the Department of Political Science.
The online application should include a cover letter indicating research, teaching interests, and a description of demonstrated commitment to diversity, equity, and inclusion in teaching, scholarship, and/or service with descriptions of past efforts and commitment to future activities, curriculum vitae, writing samples, graduate transcript, and three letters of recommendation. Review of all applications will begin January 24, 2022 and continue until the position is filled or until an adequate applicant pool is established.
Position Details
Appointment: 9 Month
Assignment Type: Tenure Track
About the University of MS & Oxford, MS
Founded in 1848, the University of Mississippi (UM) is Mississippi's flagship university. Included in the elite group of R-1: Doctoral Universities – Highest Research Activity by the Carnegie Classification, it has a long history of producing leaders in public service, academics and business. The University of Mississippi, consistently named by The Chronicle of Higher Education as a "Great College to Work For," is located in Oxford, MS, which is ranked one of the "Top 10 Best College Towns." With more than 24,000 students, UM is the state's largest university and is ranked among the nation's fastest-growing institutions. The University of Mississippi, which has aggressively implemented many health and wellness initiatives for its more than 2,900 employees, has consistently been named one of Mississippi's Healthiest Workplaces.
Touted as the "Cultural Mecca of the South", creativity abounds in Oxford as musicians, artists and writers alike find inspiration in Oxford's rich history, small town charm and creative community. Oxford is a one-hour drive south of Memphis, TN and is known as the home of Nobel Prize winning author William Faulkner. Over the years Oxford has also been known for offering exceptional culinary experiences and as the home of the University of Mississippi and the Ole Miss Rebels, there is always something here to immerse yourself in. Oxford has also been featured as a literary and arts destination in such publications as The New York Times, Southern Living, Conde Nast Traveler, and GQ. Among other cultural activities, annual events include the Oxford Film Festival, a thriving local music scene, and the Ford Center Performing Arts Series. Oxford is a vibrant university town, filled with unique shops and galleries, eclectic restaurants and clubs, historic landmarks, and comfortable inns.
***Show some love and please mention newsaboutturkey.com* in your application***
***We also feel loved when you share it***