Faculty Appointment in Political Economy of China – Stanford University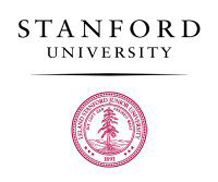 Stanford University seeks candidates for a new faculty position in the political economy of China. The successful candidate will have expertise in China's history, economic development, and politics, and will be expected to provide leadership for new research, teaching and training initiatives in the recently established Stanford Center on China's Economy and Institutions (SCCEI). This is an open search.
The new faculty member will be appointed as either a freestanding Senior Fellow in the Freeman Spogli Institute for International Studies (FSI) affiliated with SCCEI, a joint center of FSI and Stanford Institute for Economic Policy Research (SIEPR), or as a joint appointment in FSI and one or more relevant academic units at Stanford University. Senior Fellows at Stanford University are full members of the Academic Council, with a rank equivalent to associate or full professor.
Applicants should possess an exceptional record of research and publication, outstanding experience in developing, advising, or implementing policy, and a demonstrated commitment to mentoring and teaching at both the undergraduate and graduate levels.
Stanford University values faculty who are committed to advancing diversity, equity, and inclusion. Candidates may include as part of their research or teaching statement a brief discussion of how their work will further these ideals (no more than three pages).
***Show some love and please mention newsaboutturkey.com* in your application***
***We also feel loved when you share it***