Why Turkey's Erdoğan backs embattled Maduro against Venezuela protesters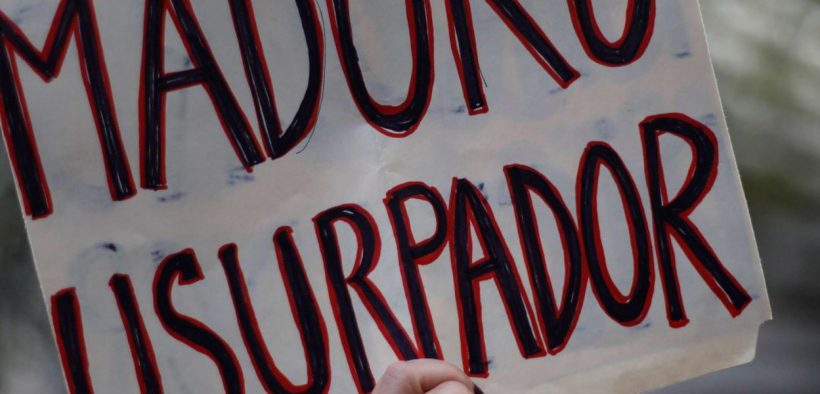 By Imdat Oner
In 2009, Turkey stopped an Iranian vessel bound for Venezuela transferring unmanned aerial vehicles and related equipment, prohibited by a UN Security Council resolution.
Wikileaks documents later revealed that having provided the intelligence to Turkish officials, U.S. authorities asked Ankara to prevent the shipment of UAVs reaching Venezuela, and Turkey, a close U.S. ally, did just that.
Almost 10 years later, Turkish President Recep Tayyip Erdoğan has sided with Venezuela's beleaguered president, Nicolas Maduro, who faces large protests calling for him to step down, calls backed by the United States.
Venezuela exported 23.62 tonnes of gold worth $900 million to Turkey in the first nine months of 2018 compared to zero the year before, Turkish data showed. Maduro had switched operations from Switzerland over fear of possible sanctions. U.S. President Donald Trump then signed an executive order in November authorising new sanctions on Venezuela's gold sector, which would disrupt trade with Turkey.
But both Maduro and Erdoğan appear determined to pursue the gold trade. Venezuelan Minister of Industries and National Production Track El Assam visited Turkey last week, met Erdoğan and also visited a Turkish gold refining plant.
However the warmer relations come at a time when Maduro is losing his grip on power. Trump and Latin American leaders this week said they would recognise Venezuelan opposition leader Juan Guaidó as interim president. Shortly afterwards, Erdoğan called Maduro and expressed his support for the Venezuelan president against the United States.
Turkey in the last two years has become closer to a string of autocratic powers to confront pressure from Western democracies. Mauro's Venezuela is a convenient partner in this alliance. The leaders of Turkey and Venezuela have both consolidated personal power, subverted democratic institutions and civil liberties, and are concerned with remaining in office at all costs.
Erdoğan sees Turkey and Venezuela facing similar challenges and common enemies. Both presidents have both adopted a victim narrative in which their countries are threatened by attacks by foreign saboteurs. Both leaders are profoundly insecure about real and imaginary enemies at home and abroad. While Erdoğan faced a coup attempt in 2016, Maduro survived an assassination attempt in 2018. Both Erdoğan and Maduro have accused the U.S. of waging an economic war through sanctions.
Turkey's rapprochement with isolated Venezuela has coincided with warming relations between Moscow and Ankara and deteriorating Turkish ties with the United States and other Western countries. Since the 2016 coup attempt, Turkey has drifted away from the transatlantic alliance and turned increasingly towards Russia. Venezuela, a longstanding Russian ally, has thus also become a potential partner for Turkey.
Turkey's enthusiasm for Venezuela is also commercially driven. Aiming to diversify its trading partners, the Turkish government is seeking to achieve an economic foothold in Latin America.
Although political and economic difficulties have engulfed the South American country, Venezuela, with the world's largest proven oil reserves, is still an attractive export market, if a risky one. With vast resources of oil and gas, and as well as gold, coal, bauxite and diamonds, Venezuela offers strong economic incentives to its political allies.
Ankara is seeking to take advantage of a collapsed, cash-strapped Venezuela to do lucrative business at a time when U.S. and European companies are constrained because of sanctions.
Maduro for now still has the upper hand politically and maintains his grip on the country's resources. His close personal relationship with Maduro has offered Erdoğan a means to secure multi-million dollar trade and investment deals.
According to the Turkish Statistical Institute, the total trade volume between the two countries in the five-year period between 2013 and 2017, was $803.6 million, but reached $892.4 million in just the first five months of 2018.
On a December visit to Caracas, Erdoğan said Turkey would "cover the majority of the needs of Venezuela". Turkey has become a key exporter for the government's main social and clientelist food programme (CLAP). According to Venezuelan reports, Turkey is currently supplying 69 percent of the CLAP in Venezuela.
While Turkey's engagement with Venezuela has further undermined its credibility among Western countries, it could be part of a sophisticated Turkish diplomatic ploy. Using other issues as political bargaining chips in bilateral relations with Washington has become a favourite Erdoğan strategy. The Turkish president may be calculating that he can use his flirtation with Maduro, as another point of leverage over the Trump administration.
Source: Ahwal News