U.S. should halt F-35 sales to Turkey – analyst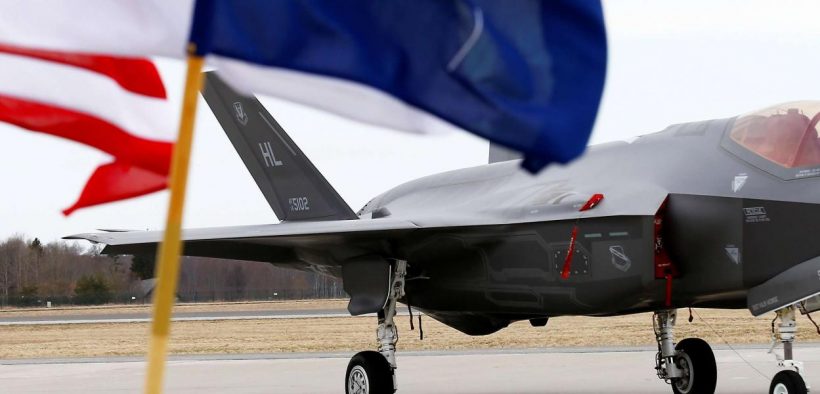 Turkey's drive to acquire a fleet of F-35s represents a serious threat to American national security and technological superiority, reported U.S. think tank the Center for International Maritime Security (CIMSEC).
"Two main factors combine to make the sale of F-35s to Turkey a credible threat to American national security," Duncan Kellogg, a developing naval analyst studying nuclear defense and maritime security at George Washington University, wrote for CIMSEC on Tuesday.
He pointed to Ankara's expected acquisition and deployment of Russia's S400 surface-to-air missile systems, which could hand Moscow insights into American F-35 technology.
"Should the Turkish Air Force operate the F-35 in the vicinity of Russian S-400 missile systems Turkey will receive in 2019, Russian engineers could gain valuable insight into the aircraft's detectability and flight profile," wrote Kellogg. "This would greatly hinder American aerial superiority and could jeopardise some of the most critical capabilities of the new aircraft should conflict with Russia arise."
Last fall, Congress halted the U.S. sale of F-35s to Turkey pending a report from the Pentagon.  That report was delivered in November, yet Congress has yet to announce whether the sale will go through as planned.
But it might already be too late, according to Kellogg. As President Recep Tayyip Erdoğan continues to develop a strong relationship with Moscow, Turkish Air Force pilots are in Arizona training to fly American-made F-35s. Also, the Turkish Air Force has already received its first F-35, which, though the plane remains in the United States, cannot be confiscated by the U.S. government.
"Should this specific aircraft successfully make its way to Turkey, it would likely be exposed to the prying sensors of the S-400," wrote Kellogg.
The other problem is that supporting Turkey's military advancement could backfire if it were to slip further toward authoritarianism, according to Kellogg. "In the past few years, President Erdogan has successfully solidified himself as a modern autocrat in all but name," he wrote.
He cited the arrests of tens of thousands of people in the wake of the failed 2016 coup and illegal detention of American citizens, as well as Erdoğan repeatedly threatening to leaveNATO just as the alliance faces increased Russian aggression on its borders.
"Rewarding such threats and rhetoric with the delivery of F-35s, regardless of Turkey's investment in the program, is hardly a sound strategy," said Kellogg. "Indeed, as the leader of the world's largest alliance of liberal democracies, it would behoove Washington to distance itself from Ankara's rapid descent towards despotism."
The Turkish government has spent almost a billion dollars on the procurement of F-35s. Such an immense level of sunk cost and existing investment means Ankara will not simply roll over should Congress decide to cancel the sale of further F-35s, according to Kellogg. So the White House will have to determine whether its military ties with Turkey are worth it.
"In light of Turkey's increased relationship with Russia, commitment to purchasing Russian weapon systems, and rapid devolution into a modern autocracy, Washington's best interest lies in denying the sale of further F-35 airframes to Turkey," wrote Kellogg. "The F-35 is critical to the future of American and NATO air superiority…Should it be sold to Turkey without Ankara's cancellation of the S-400 deal, the F-35 could be compromised before it even takes flight as America's primary strike fighter."
Source: Ahval News