Trump must act to stop Turkish hostage diplomacy – scholars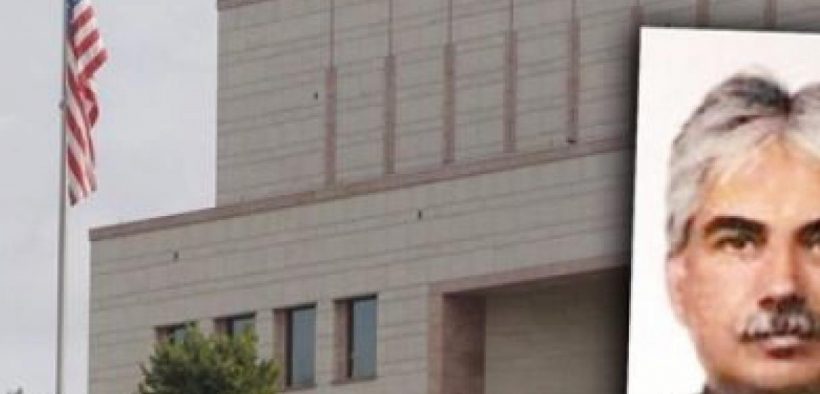 Turkey is showing no sign it will reverse its policy of holding U.S. citizens and foreign service nationals in order to extract concessions from Washington, and a comprehensive strategy is required to oppose this practice, Foundation for Defense of Democracies scholars Aykan Erdemir and Merve Tahiroğlu said in a piece published on Friday.
Turkish President Recep Tayyip Erdoğan's administration began detaining foreign citizens under a state of emergency put in place shortly after the failed coup attempt on July 15, 2016.
Erdoğan's government blames its erstwhile allies from the Gülen religious organisation for plotting the coup attempt, and many of the detained foreigners have been charged with links to that group.
These include Hamza Uluçay, a U.S. consular worker in Adana, southeast Turkey, who was sentenced to four-and-a-half years in prison for "aiding an armed terror organisation" on Wednesday – "groundless charges," Erdemir and Tahiroğlu said. Uluçay was released on parole, having already served two years in prison awaiting trial.
Two other Turkish foreign service nationals – U.S. Drug Enforcement Agency translator Metin Topuz and consular employee Mete Cantürk – remain detained on coup plotting and espionage charges. Prosecutors have demanded a life sentence for Topuz, who by his first court hearing in March will have spent one-and-a-half years in prison without seeing a judge.
Though in October Erdoğan relented and released Andrew Brunson, the high-profile U.S. pastor detained for two years in Turkey, this was only after intense pressure from Trump, and two other U.S. citizens remain jailed.
At this point, Erdoğan appears to be refraining from arresting and detaining European citizens, but he has at the same time doubled down on his detention of the U.S. citizens and employees, "most likely to use them as bargaining chips in his negotiations with Washington," the scholars said.
"Without a comprehensive strategy to address the Turkish strongman's transgressions, Trump is set out for only disappointment," they said.