Mickey Levy, a Kurdish Jew with family roots in Cizre, becomes Israel's new speaker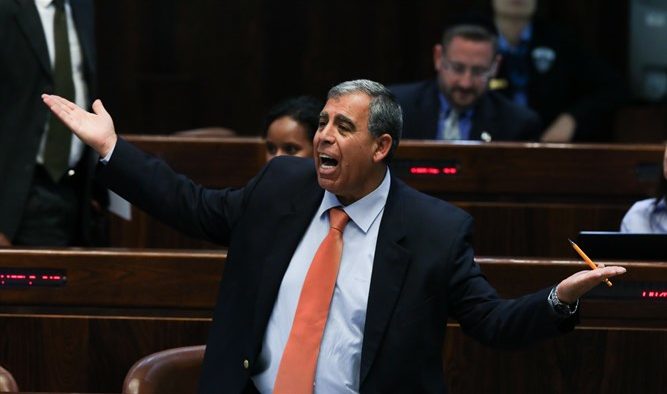 Israel's parliament, the Knesset, on June 13 elected Mickey Levy of the Yesh Atid Party to house speaker.
Levy is to succeed the current speaker, Yariv Levin, of former Prime Minister Benjamin Netanyahu's Likud party.
Levy was elected with the support of 67 lawmakers.
The politician was born in Jerusalem, but his parents are from the Kurdish town of Cizre in Turkey.
In a 2015 interview with Rudaw, Levy had spoken extensively about his Kurdish roots, the Kurdish neighborhood he grew up in Jerusalem, and that he used to speak Kurdish very well.
"My parents are from Kurdistan, from Cizre. I thought Cizire was a small village, but now I hear from you that it's a big city and is part of Turkey. I didn't know that, really. When my parents came to Israel, I was born in Jerusalem," he had said.
"My spoken Kurdish is not sufficient, but I understand quite well. We spoke Kurdish at home all the time. I spoke Kurdish well in the past, but not now anymore. You know, I was born in a neighborhood in Jerusalem which was 100 percent Kurdish. It was close to the Knesset. No one spoke Hebrew here then. They only spoke in Kurdish. It was a good feeling. Even now, when you ask people about the Kurdish neighborhood, they all show you the area where I was born," he had said.
Levy had also said that he supports "Kurdistan's independence" and expressed his hope that Israel would favor this as well in the future.
Source: Duvar