Former HDP Co-Chair Demirtaş granted Weimar Human Rights Award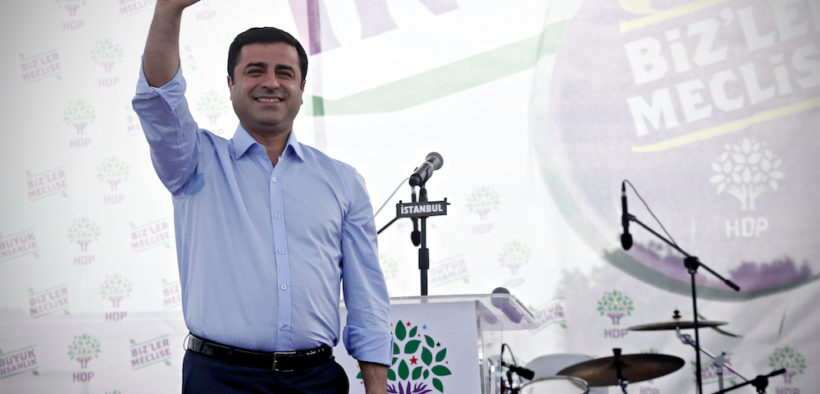 Peoples' Democratic Party (HDP) former Co-Chair Selahattin Demirtaş has been granted the 2021 Weimar Human Rights Award.
The award-giving ceremony will be held in December.
Even though the Grand Chamber of the European Court of Human Rights (ECtHR) has concluded that "his imprisonment is political and he shall be released immediately", Selahattin Demirtaş has been behind bars in the Edirne Type F Prison since November 4, 2016.
'One of the most important opposition politicians'
As reported by Deutsche Welle (DW) Türkçe, the Göttingen-based Society for Threatened Peoples (STP-GfbV), an international human rights organization that advocates for threatened ethnic and religious minorities, nationalities and indigenous communities, has announced that the Weimar City Council has accepted the award committee's proposal.
In the statement, it is indicated that Selahattin Demirtaş is "one of the most important opposition politicians in Turkey's recent history."
It is also stated that Demirtaş defended "peaceful solution to the Kurdish question, democratization, freedom of belief of Christian, Alevi and Yazidi faith groups" and "equality of rights of Kurdish, Assyrian, Armenian and Greek people in Turkey in terms of language, politics and culture".
Meral Danış Beştaş given the prize as well
Last year, the Weimar City Council granted the human rights award to Dutch Catholic Priest Jozef Jan Michel Kuppens and Felicia K Monjeza from Malawi. It was announced that the award was granted due to their efforts to end the modern slavery in the tobacco plantations in Malawi.
As for the other politicians from Turkey granted the award, HDP Adana MP and lawyer Meral Danış Beştaş received it in 1998.
Source: Bianet