Turkish-backed Syrian rebels shoot down Russian drone amid clashes with Kurdish forces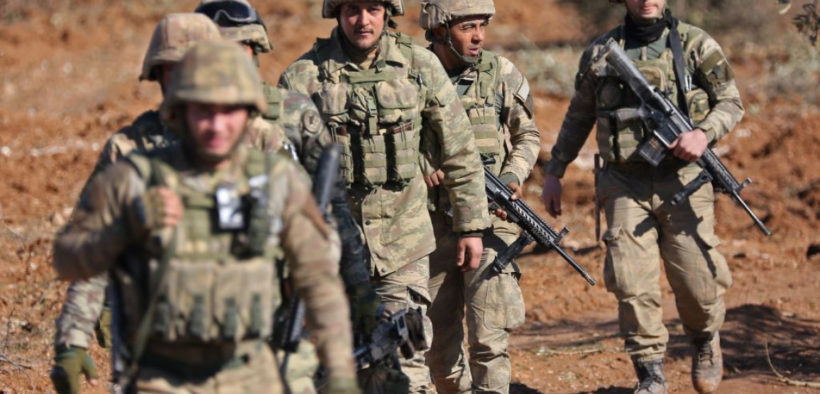 The Turkish-backed Syrian National Army announced on Wednesday that it had shot down a Russian drone near the town of Mari in northern Syria.
Sources from the Syrian National Army told The New Arab's Arabic-language site Al-Araby Al-Jadeed that the group had downed the drone two days after Russian planes bombed Mari.
No casualties were reported as a result of the previous Russian bombing.
Mari is in northern Aleppo province, an area that has been under the control of Turkish-backed Syrian rebel groups since 2016.
Russian and Assad regime forces have recently escalated attacks against opposition-held areas of northern and northwestern Syria.
In western Aleppo province, a regime soldier was reportedly killed in clashes with rebels on Wednesday.RELATED
Also on Wednesday, Turkish forces bombed positions belonging to the Kurdish-led Syrian Democratic Forces (SDF) in several towns and villages in northern Raqqa province and western Aleppo province.
Turkish Foreign Minister Mevlut Cavusoglu said on the same day that Turkey would do "whatever is needed to cleanse terrorists" from northern Syria,referring to the People's Protection Units (YPG), the Kurdish militia that forms the main component of the SDF.
On Sunday, two Turkish police officers were killed in an attack in northern Syria which Turkey blamed on the YPG.
Turkey accuses the YPG of being linked to the Kurdistan Workers' Party, which has fought against the Turkish state since 1984.
Source; The New Arab