Turkey's Erdogan decries 'witch hunt' against Russian artists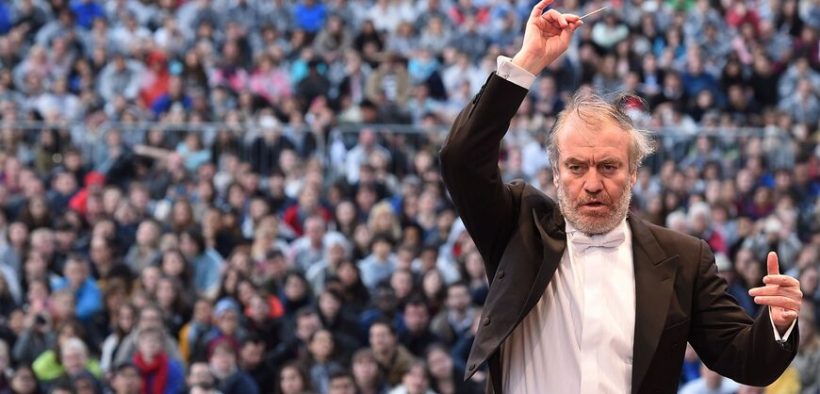 Turkish President Recep Tayyip Erdogan today criticized hatred against Russians, including artists, in relation to the war in Ukraine.
"Just as we would not abandon Ukraine, we also do not accept actions akin to a witch-hunt against the Russian people, literature, students or artists," said Erdogan, as reported by the official Anadolu Agency.
Russian businesses and artists in Europe and the United States have been subject to cancellation, threats and more since Russia invaded Ukraine. Conductor Valery Gergiev was fired by the Munich Philharmonic Orchestra for his silence on the invasion. Gergiev is a known supporter of Russian President Vladimir Putin. Russian singer Anna Netrebko was also forced to withdraw from the Metropolitan Opera in New York for refusing to repudiate Putin, according to euronews.
Erdogan cited Gergiev's firing specifically, referring to it as "fascist practices."
High profile Russian artists could face difficulties in Russia for criticizing the government. Thousands of Russians have been arrested at anti-war protests.
Russian entities and individuals who do not support Putin have also faced a backlash. In New York City, Russian restaurants are reporting harassment and loss of business, according to CBS. A Russian restaurant was also vandalized in Washington, local media reported.
In Canada, the 20-year-old piano prodigy Alexander Malofeev was dropped from a performance at the Montreal Symphony Orchestra due to public pressure. Malofeev has actually spoken out against the invasion, according to CTV.
Erdogan also criticized discrimination against Asian and African refugees fleeing Ukraine, some of whom have been turned away from Poland, for example — seemingly for racist reasons.
Turkey hosts more than four million refugees — as Erdogan pointed out — including three million from Syria.
However, Syrian refugees have faced considerable bigotry in Turkey, including violent attacks, negative rhetoric from politicians and destruction of businesses. Some of the anti-refugee sentiment is motivated by Turkey's struggling economy.
Erdogan made the comments to a parliamentary group belonging to his Justice and Development Party, according to Anadolu.
Turkey and Erdogan face a difficult balancing act over the Ukraine crisis. Turkey has greatly developed its relationship with Ukraine in recent years, supplying the eastern European country with drones, for example. At the same time, Turkey wants to maintain cordial relations with Russia, including the tourism sphere.
By: Adam Lucente
Source: Al – Monitor