Turkey's far-right leader urges Ukraine's Zelensky to use respectful tone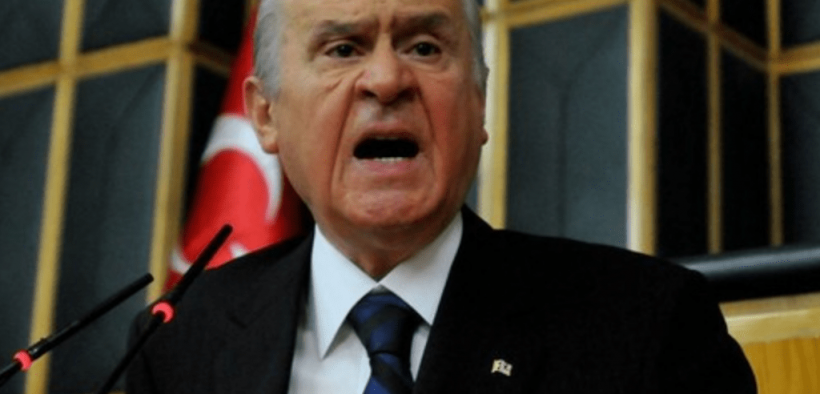 Turkish politician Devlet Bahçeli, the leader of President Recep Tayyip Erdoğan's far-right allies the Nationalist Movement Party (MHP), criticised Ukrainian President Volodymyr Zelensky for not trusting Turkey, urging him to use a respectful tone.
"It would be better if Zelensky trusted the Turkish nation, not Greece," Bahçeli said, commenting on statements Zelensky made to Greek state television ERT this week criticising Turkey for taking measures to boost visitors from Russia.
Zelensky said Turkey was exhibiting double standards because it has acted as a key mediator to help end Russia's invasion of Ukraine while preparing destinations for Russian tourists.
"Zelensky should use a very respectful tone to the Turkish nation, Turkish state and the government of the Republic of Turkey, when he considers the attitudes of other countries in the Ukraine-Russia war," Bahçeli said, the Cumhuriyet newspaper reported on Monday.
The Turkish government has laid out plans for around $300 million in loans for Turkish tourism companies doing business with Russia and increased flights to and from Moscow and other Russian cities to create more revenue for its tourism industry. Russia traditionally provides the most visitors to the country.
Bahçeli said Zelensky was allowing the West to provoke him into speaking against Turkey. Some countries are pushing to make the war permanent, Bahçeli said.
"Turkey is the only country that is trying to solve the Ukrainian war with its Istanbul peace project," Bahçeli said.
NATO member Turkey, which enjoys close relations with Russia, has sought to remain neutral in the conflict and to act as a mediator. While calling on Moscow to respect Ukraine's territorial integrity, Turkey has refused to issue sanctions against Russia or businessmen close to President Vladimir Putin, saying both Russia and Ukraine trust it to act as a fair broker for a solution.
Turkey has hosted two meetings between Russian and Ukrainian officials since Russia invaded in late February, the last being a round of peace talks between negotiators in Istanbul on March 29.