Pro-government business leader pleased with refugee workers as 'locals snub hard labor jobs'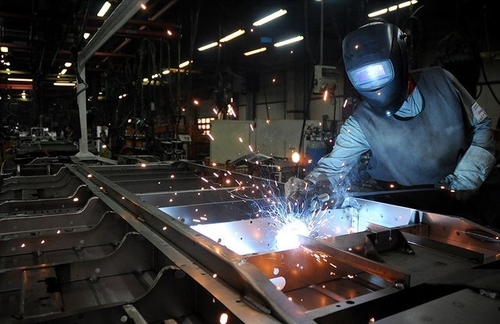 The reason for unemployment in Turkey is not the lack of jobs but the unwillingness of people, especially locals, to work in labor-intensive jobs, according to the head of the Independent Industrialists and Businessmen Association (MÜSİAD), a group close to the government.
"We hear from our members; many are looking for personnel but can't find them. Unfortunately, there is a situation like snubbing jobs in Turkey," Mahmut Asmalı told Bloomberg HT in a live interview last night (May 10).
"People don't want to work in labor-intensive jobs. Even if they work, they don't work efficiently. Foreign workers work more in these jobs," he said.
Given the country's increasing exports, the unemployment rate should have been much lower, Asmalı argued.
Asmalı's remarks came a week after Minister of Interior Süleyman Soylu said businesspeople who "exploit refugees" would be the first to object to their repatriation.
The opposition, which has been pressing for the repatriation of refugees, criticized the minister admitting the "exploitation of refugees" and not taking action against it.
Independent research has shown most refugees in Turkey work informally.
Yesterday, President Recep Tayyip Erdoğan gave a speech during a ceremony for the anniversary of the MÜSİAD's foundation and assured the businesspeople that "we will never kick out Syrians."
However, a week ago, he had announced that a million refugees would "voluntarily" return to Syria to live in "brick houses" built by Turkey.
Turkey currently hosts 3.7 million refugees from Syria, as well as hundreds of thousands of refugees from other countries, most notably Afghanistan and Iraq. The total number of foreigners residing in the country of 83 million people is over five and a half million, according to the Ministry of Interior.
CLICK – Is there a connection between Turkey's economic crisis and refugees?
CLICK – Erdoğan once again changes tune on refugees
(VK)
Source:Bianet
***Show us some LOVE by sharing it!***