Survey: Eighty percent of people in Turkey have difficulties meeting their needs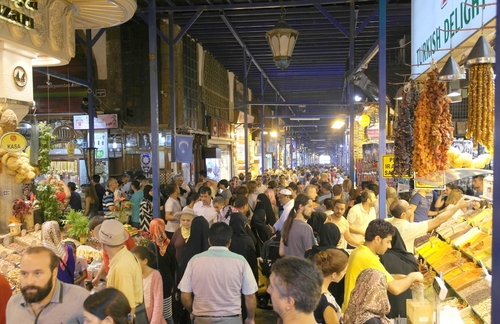 An overwhelming majority of the population has become poorer in the last two years, according to the MetroPoll company's April survey.
Thirty-six percent of the people in Turkey cannot meet their basic needs and 43.7 percent can only meet the most basic needs, such as food and shelter.
The share of the people who said they could not meet their basic needs was 24.2 percent in April 2020.
Only 19.6 percent said they can meet all the basic needs easily. It was 26 percent two years ago.
Who is responsible?
More than 60 percent of the public holds the government responsible for the country's economic troubles.
Among the voters of the ruling Justice and Development Party (AKP), 25.8 percent think the government is responsible for the crisis, whereas 49.3 percent blame "foreign powers" and 16.5 percent blame the opposition.
Similarly, 47.4 percent of the voters of the Nationalist Movement Party (MHP), the AKP's allies, hold foreign powers responsible for the crisis.
Among all voters, 62.3 percent think the government is responsible for the crisis and 23.8 percent think the crisis was caused by foreign powers.
Mevcut ekonomik durumunuzdan en çok kim sorumlu? pic.twitter.com/KwkREkzTwA

— Ozer Sencar (@ozersencar1) May 21, 2022
Opposition voters affected more
The share of those who said the economic situation worsened over the past year was significantly higher among the opposition voters compared to the voters of the AKP and the MHP.
About 90 percent of the voters of the main opposition Republican People's Party (CHP), their allies İYİ (Good) Party, and the Peoples' Democratic Party (HDP).
Nearly 20 percent of the MHP voters and 17 percent of the AKP voters said the situation got better in the past year. It was about 1 percent among the CHP and İYİ Party voters.
Among all voters, 70.8 percent said their situation worsened, 21.9 percent said it didn't change and 3.4 percent said it got better.
Şu anki gelir durumunuzu nasıl tanımlarsınız? pic.twitter.com/9KYr2XMj1u

— Ozer Sencar (@ozersencar1) May 21, 2022
(VK)
Source:Bianet
***Show us some LOVE by sharing it!***