Halk TV fined over comments about remains of Kurdish man delivered in a sack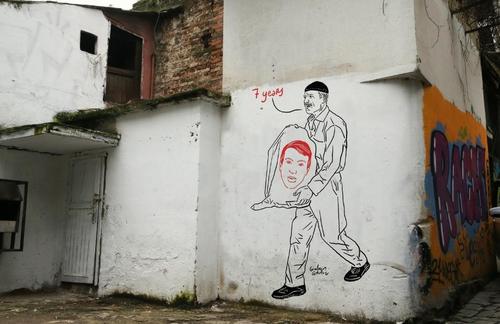 The Radio and Television Supreme Council (RTÜK) has fined the pro-opposition Halk TV because of comments about the delivery of a man's remains to his family in a sack.
Hakan Arslan was killed in Diyarbakır during the 2015-2016 conflict in the country's predominantly Kurdish regions. His remains were delivered to his father in a sack on August 29.
The council concluded that Halk TV pundits' comments about the issue during the "Sözüm Var" (I have words to say) program were "of nature that will have consequences that serve the purposes of terrorism."
It issued a monetary fine on the outlet and suspended the program for five episodes, Okan Konuralp, a RTÜK member, announced yesterday (September 14) on Twitter.
The council also issued a monetary fine on Halk TV because of "humiliating" Minister of Interior Süleyman Soylu in another program. (TY/VK)
Source:Bianet