Political analyst: West is not ready to protect us from its ally Turkey, we can lose Syunik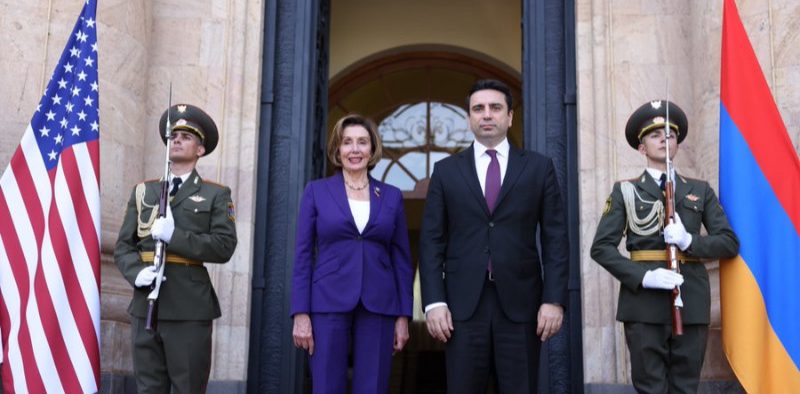 The meetings of the Armenian authorities in the U.S. did not yield anything, although, they will probably say nice words and make nice promises, they will talk about democracy, human rights, and they might even promise humanitarian aid, political analyst Artur Khachikyan told NEWS.am.
He called for answering the question whether the West is ready to guarantee the inviolability of Armenia's territorial integrity and the security of the Artsakh people.
"I have not heard an answer to this question from the West. Nothing is said about military or financial aid, which would enable us to buy weapons," the expert stressed.
Khachikyan expressed his concern that the ruling force of Armenia, being inexperienced and naïve, may believe beautiful words and make a big mistake and the price will be paid by our 20-year old guys at the border.
In his estimation, the biggest war since World War II has broken out in Europe, and the threat of nuclear weapons is being openly discussed, which was not the case even during the Cuban Missile Crisis. The world is divided into two parts, there is a deadly war between the West and the Russian Federation.
"Therefore, the question arises: what signals are the Armenian authorities sending to Russia by traveling to the West?
The dissatisfaction with Russia and the CSTO is understandable, but it must be dealt with. Are we ready for enmity with Russia? Moscow can very easily punish us for that by taking a half step back and allowing the Turks to seize Syunik. They already accuse us of unreliability there.
You cannot meet with Russia's blood enemy in such a situation. Part of the Armenian society has the idea in its head that we are ready to be accepted into NATO tomorrow.
If the West is ready to support and protect us from its ally Turkey, I am ready to accept that I was wrong. But they won't. They haven't even imposed sanctions on Turkey," Hachikian said.
Head of the European Commission Ursula von der Leyen, who denounces ethnic cleansing and speaks of human rights, went to Baku and openly said that Azerbaijan is an important partner for the EU.
"The West is ready to deceive us with beautiful words, to spoil our relations with Russia, and then the Russians will punish us.  The Armenian authorities think they can play this game with the West, which they do. But the countries having real leverage in the West in the form of gas, oil, and army can behave this way. We have nothing to offer them," he concluded.
Source: News.am