US seizes convicted businessman's assets, shares owned jointly with Turkish defendant Korkmaz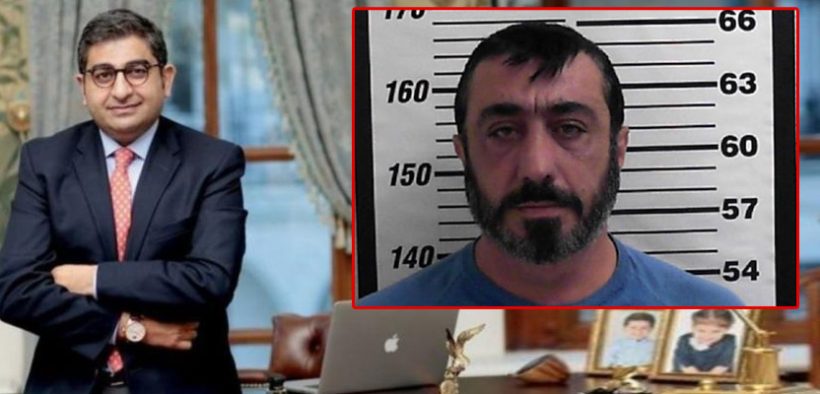 A US court has ruled for the seizure of assets and shares jointly owned by Turkish businessman Sezgin Baran Korkmaz and California businessman Lev Aslan Dermen, who was convicted in 2020 on charges relating to a $511 million renewable fuel tax credit fraud scheme, Voice of America's (VOA) Turkish Service reported on Wednesday.
Korkmaz, who was wanted on money laundering, wire fraud and obstruction charges and extradited from Austria to the US on July 15, was business partners with Jacob and Isaiah Kingston, the executives of Salt Lake City biodiesel company Washakie Renewable Energy LLC who pleaded guilty in US federal court to a $511 million tax credit scheme in March 2020.
After pleading guilty, the Kingstons testified in 2020 at the trial in Utah of another co-conspirator, Dermen, also known as Levon Termendzhyan, who was convicted on all charges.
Korkmaz, another defendant in the same trial, however, pleaded not guilty at his first appearance in a US courtroom in July in Salt Lake City, where he is accused of laundering more than $133 million in illegal proceeds through bank accounts he controlled in Turkey and Luxembourg.
According to VOA, Judge Jill Parrish ruled to seize Dermen's properties and shares in SBK Holding and the Komak, Mega Varlık, Biofarma, Isanne, Setap Technology and Blane Technology companies in Turkey, which he acquired by transferring black money through Korkmaz.
The judge noted that Korkmaz transferred money from Turkey to the front companies Dermen established in the US from time to time in attempts to hide their money laundering operation.
Judge Parrish also said, citing a report by Turkey's Financial Crimes Investigation Board (MASAK), that more than $8.5 million out of the $10 million sent to Dermen's front companies in the US was transferred from Korkmaz's personal account in Turkey to their joint personal account in the state of California.
In Korkmaz's last hearing in early October, the trial was adjourned until Jan. 17 after his lawyers, Matt Crowl and Nafiz Korkmaz, said they had 16,700 documents and needed time to examine them and present the relevant documents to the court.
The Justice Department previously said Korkmaz faces a maximum sentence of 20 years in prison for each count of money laundering conspiracy, wire fraud and obstruction of an official proceeding.
Source: Turkish Minute