'We will lower interest rate even more,' Erdoğan says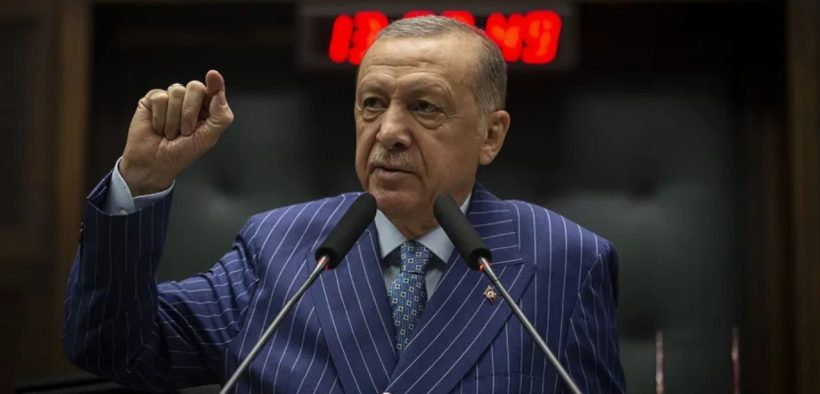 Turkish President Recep Tayyip Erdoğan has reiterated his unconventional hypothesis that reducing interest rates will lead to lower inflation.
"(Other countries) have constantly increased interest rates. On the contrary, I fighted to lower it. We will lower the key interest rate even more from nine percent," Erdoğan told state-run TRT channel on Feb. 1.
"During my prime ministry, we reduced the interest rate to 4.6, and inflation was like 6.4. Interest is the cause, inflation is the result. There may be some who do not believe this. I believe so. Economics is my expertise and its results are obvious. The inflation dropped to 64 percent from around 86. It will decrease further" he added.
For December, the government-run Turkish Statistical Institute (TÜİK) reported an annual inflation rate of 64.27, whereas the independent inflation group ENAG put the figure at 137.55%.
Erdoğan has replaced several central bank chiefs and members in his drive to lower rates in the hopes it will spur economic growth.
Under pressure from Erdoğan, the Central Bank has slashed rates by 500 basis points to nine percent in the four months to November.
Erdoğan also talked about the debates on whether he can legitimately run for office as this is his second term.
"Our nation elected me as the first president of the Presidential Government System. Thus, we will have completed the first period. Therefore, there are no obstacles to re-candidacy. It complies with the law and the Constitution. I find these discussions unnecessary," Erdoğan said.
Erdoğan became president for the first time in the presidential elections held in 2014.
He later took office as the first president of the new executive presidential system in the elections held in June 2018. Under the new system, a person can be elected president at most two times.
Pro-government circles say that there is no legal obstacle for Erdoğan to be nominated once again under the new system because the presidency has assumed a different role with the 2017 constitutional reform. However, critics point out that Article 101 of the Turkish Constitution puts a two-term limit on the presidency. A change in the Constitution for this issue needs the votes of two-thirds majority in parliament (400 lawmakers) which the ruling alliance falls short of achieving.
According to critics, another way for Erdoğan to become a candidate is if the Parliament decides to hold early elections with the approval of 360 lawmakers out of 600. The total number of seats in the People's Alliance, consisting of ruling AKP, far-right Nationalist Movement Party (MHP) and the ultranationalist Grand Unity Party (BBP), is 335.
The High Election Board (YSK) has the final say on whether Erdoğan can rerun for office.
Source:Duvar English