Poll shows Kilicdaroglu 9 points ahead of Erdogan in presidential race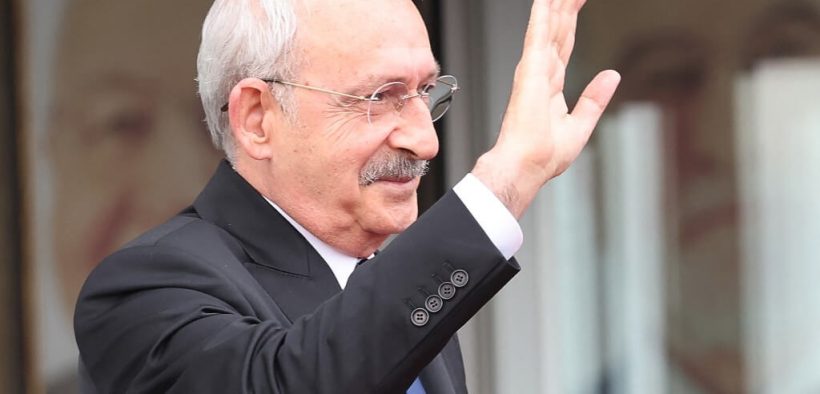 The first opinion survey conducted since the nomination of Kemal Kılıçdaroğlu as the presidential candidate of an opposition bloc of parties shows the main opposition leader nine points ahead of his rival, Turkish President Recep Tayyip Erdoğan.
When the vote of undecided participants is distributed between candidates, Kılıçdaroğlu, leader of the main opposition Republican People's Party (CHP), gets 54.5 percent of the nationwide vote, while Erdoğan receives 45.5 percent, according to the results of the monthly Turkey Report survey conducted by Istanbul Economics Research, a market and opinion research company established in 2016.
The survey was conducted on 2,000 people across 26 provinces through phone interviews between March 6 and 9.
Kılıçdaroğlu's candidacy was announced by the opposition bloc of the six parties, known as the Nation Alliance, on March 6 after a last-minute dispute was resolved.
Without the distribution of undecided voters among parties, Erdoğan's ruling Justice and Development Party (AKP) garners 28.5 percent of the vote, the CHP 22.4 percent, the pro-Kurdish Peoples' Democratic Party (HDP) 8.8 percent and the İYİ (Good) Party, an election ally of the CHP, gets 7.8 percent, while the far-right Nationalist Movement Party (MHP), an election ally of the AKP, receives 4.5 percent.
Among the respondents, 13.5 percent said they have not yet decided which party or presidential candidate to vote for, while 6.4 percent said they do not plan to cast a vote on May 14, when Turkey will hold both parliamentary and presidential elections.
When undecided voters are distributed among the parties, the AKP's vote increases to 35.4 percent while the CHP vote rises to 27.4 percent, the İYİ Party vote to 10.3 percent and the HDP vote to 10.2 percent.
The HDP is widely seen as a kingmaker in the presidential election and is expected to vote for Kılıçdaroğlu.
Erdoğan is facing the toughest election in his 20-year rule, with an increasing number of opinion surveys showing him falling behind Kılıçdaroğlu.
He is being held responsible for the country's worst economic crisis of his time in power and a poor response to twin earthquakes that killed tens of thousands and left millions homeless in the country's south last month.
Source: Turkish Minute