Turkey's Election Data Suggests Illegitimacy of Erdogan Victory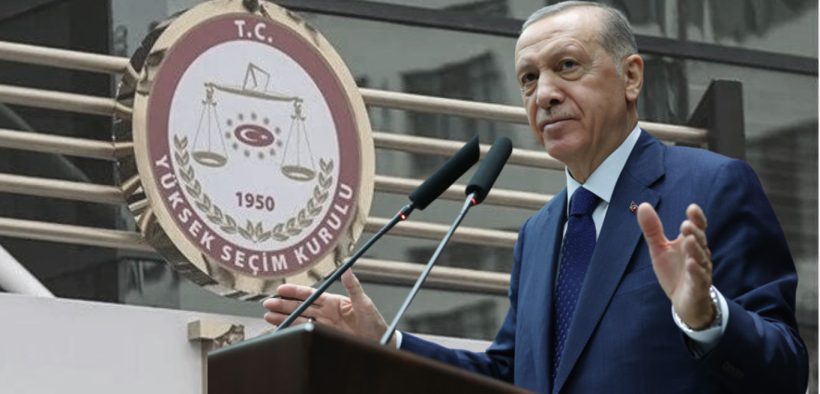 President Recep Tayyip Erdogan fell short of a first round victory in Turkey's presidential elections last Sunday, though his first place finish and the margin of his victory in official results over primary challenger Kemal Kilicdaroglu now makes a second round victory seem certain on May 28.
Within the West, willingness to ascribe legitimacy to the election and even mea culpas by Western analysts about how they misread Erdogan's popularity reflect not humility but rather naïveté and willingness to project Western norms onto Turkey.
To claim that Erdogan's failure to win in the first round is a silver lining is also misplaced. After all, in 2009, Mahmoud Ahmadinejad needed a second round to win a second term in Iran, though this neither reflected fair elections in the Islamic Republic nor made Ahmadinejad the people's choice.
Hudson Institute scholar Michael Doran's take that Turkey's "electoral processes are more reliable, secure, and legitimate than American electoral processes" was the most detached from reality. Such sycophancy harkens back to the infamous quip by Frank Ricciardone, at the time US ambassador to Egypt, who told an audience of Egyptian university students that then-strongman Hosni Mubarak was so popular, he could even win elections in the United States.
I earlier wrote about how, prior to the polls, Erdogan was already setting the stage to steal the elections. Specifically, Erdogan handed out Turkish passports—and thereby the right to vote—to up to three million Syrians. Those who received such patronage were not representative of Syrian society at large—no Kurds, Yezidis, or Alawites, for example, nor those more inclined to laicism. Rather, the sole beneficiaries of Erdogan's passport largesse have been Sunni Syrian Islamists whose views of religious and politics mirror Erdogan's own.
Official election results show Erdogan won 27,133,837 votes in the first round, while Kilicdaroglu received only 24,594,932 votes, a difference of 2,538,905, less than the number of new Syrian voters. While public opinion surveys prior to the elections showed Kilicdaroglu winning by two percentage points, those polls appear to have only considered original Turkish citizens, not those who received citizenship in the year or two before elections, let alone those who got their Turkish citizenship just in time to register to vote. These votes were easy to miss. Syrians live in enclaves and culturally do not expose themselves much, shying away from pollsters. Many do not speak Turkish, and some also hide their Turkish citizenship.
In 2018, there were approximately 59 million registered voters, and 51 million votes cast. Voter registration this year exceeded 64 million, of whom six million are first time voters. Here's the problem: Subtract the deaths since 2018 and add the new electorate—those between 18 and 21-years-old who therefore are voting for the first time—and the total is only 61 million. The extra three million are the problem, and likely reflect Syrian and to a lesser extent Afghans who now have Turkish citizenship. Video now circulate on social media accounts not blocked by Erdogan and Twitter of Arab sheikhs urging their Arab followers to vote for Erdogan.
Erdogan apparently seized on a few other issues to pad his count. Channeling Turkey's equivalent of Chicago politics, some of those who died in the recent earthquakes still managed to vote. Erdogan's most sycophantic aide today is Interior Minister Süleyman Soylu. Soylu provided papers to policemen, all of whom serve at the discretion of Erdogan, allowing them to vote at any polling station given that their duties on election day may take them beyond their own residential area. It is easy to copy the authorizations and so members of a career constituency completely in Erdogan's pocket can in theory vote in dozens of voting stations.
Erdogan may be set for a second term, but make no mistake: He is now Turkey's Ahmadinejad. He is an illegitimate leader and should be treated as such for as long as he remains in power. As for American scholars and analysts, it is long past time both to cease mirror imaging and to stop becoming excited by the nuances of various Turkish trees that they become blinded not only to the forest, but also to the massive fire burning at its center.
By: Michael Rubin
Source: AEI