'Alexander the Great' statue head unearthed in northern Turkey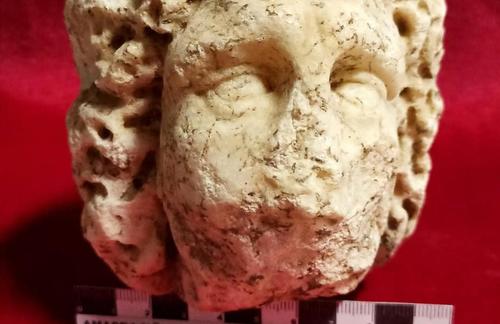 In excavations led by the Amasra Museum Directorate in Bartın, northern Turkey, the head of a statue believed to depict "Alexander the Great" from the Roman Empire era was discovered in the Amasra district.
The discovery was made during ongoing work in an area preserved since 2017 when historical remnants were uncovered during school construction in the Kum neighborhood, Anadolu Agency (AA) reported. In addition to the head of the statue thought to represent Alexander the Great, other new findings have also been unearthed.
The historical artifact has been preserved under the supervision of the Amasra Museum Directorate. (TY/VK)
Source:Bianet