Turkey Delivers Another Big Rate Hike as Inflation Spirals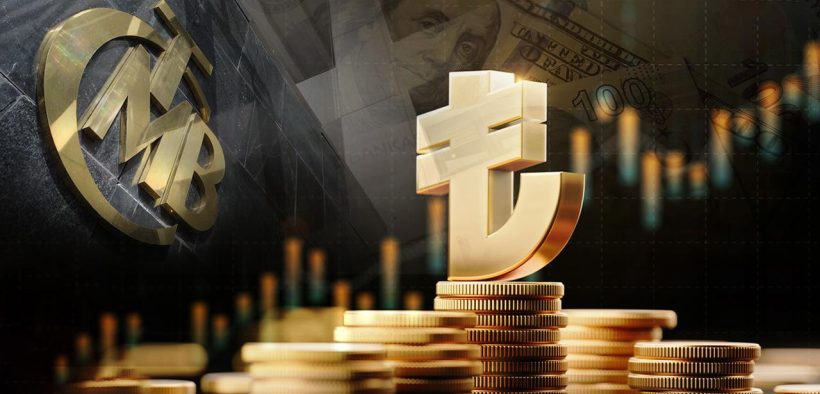 (Bloomberg) — Turkey's central bank delivered another sizable interest-rate increase on Thursday and signaled it could tighten policy further to rein in inflation that's on track to end this year near 70%.
The Monetary Policy Committee, led by Governor Hafize Gaye Erkan, lifted its benchmark rate to 35% from 30%, in line with most forecasts. Turkish bank stocks rose as much as 3% after the decision before paring gains as of 3:52 p.m. local time. The lira was little changed.
It's "yet another large hike" that confirms the monetary authority is "fully committed to bringing inflation under control and to re-anchor inflation expectations," said Piotr Matys, an analyst in London with InTouch Capital Markets Ltd. Yet inflation remains "staggeringly high" and that's reducing the appeal of the lira for foreign investors, he said.
In a statement, the MPC repeated word-for-word its guidance from last month, saying "monetary tightening will be further strengthened as much as needed in a timely and gradual manner until a significant improvement in inflation outlook is achieved."
The MPC added that its "monetary transmission mechanism" would be strengthened through "additional steps to increase the share of Turkish lira deposits."
That's part of a push among officials to stop Turks moving into dollar deposits and putting pressure on the lira, which is down 34% this year against the US currency. The latest banking data shows that 59% of deposits are held in liras.
Thursday's hike is the central bank's fifth in a row as it looks to get a grip on inflating running at 62%, one of the highest levels in the world. More rate increases are needed to attract foreign inflows into local bond markets, especially with the central bank expecting price-growth to continue quickening until the second quarter of next year.
Since President Recep Tayyip Erdogan's reelection in May, Turkey's sought to unwind what Finance Minister Mehmet Simsek described as "policy distortions." Those have been blamed for scaring away foreign investors and causing a series of currency crises in recent years.
Still, Thursday's rate hike may be the last one before Turkey holds local elections in March, according to Bloomberg Economics. Erdogan, who's long championed the economic benefits of low interest rates, is trying to win back opposition-held cities such as Istanbul and Ankara and will be reluctant to keep tightening policy as the ballot nears.
While the key rate has risen from just 8.5% since Erkan took over in June, official borrowing costs remain well below zero when adjusted for inflation.
What Bloomberg Economics Says…
"We think policymakers will now pause the rate increases amid concerns that further tightening may hurt growth and employment ahead of local elections in March. We recognize, though, that upside risks to inflation may call for an additional hike at November's meeting. We maintain our call that the tightening in rates will resume once local elections are over and expect a peak rate for the cycle of 40% to arrive in 2Q24."
Different Perspective
Simsek and other officials have argued that monetary policy is tighter than the headline rate suggests, telling investors to focus on deposit yields relative to projected inflation. They've also pointed to regulations designed to cool off credit growth as being complementary additional measures.
Lira deposits of up to three months now pay almost 45% on an annualized basis, while the central bank sees price-growth decelerating to 33% by the end of 2024.
Erkan will present her final inflation report for the year on Nov. 2. She'll take questions from reporters and economists.
New Risks
New risks, meanwhile, are building, especially after war erupted this month between Israel and Hamas. The MPC's latest statement acknowledged the conflict, saying "geopolitical developments pose risks to the inflation outlook due to oil prices."
Brent crude prices have jumped about $5 a barrel to almost $90 since the fighting broke out. Erdogan has criticized Israeli airstrikes on Gaza — a retaliation against Hamas after it attacked southern Israel from the enclave on Oct. 7 — and warned that the conflict is increasing regional tensions.
Istanbul-based economist Haluk Burumcekci said he expects Turkey's tightening cycle to end in the coming months once the key rate reaches 40%.
If the lira remains in a phase of "controlled and moderate depreciation," upward trend in monthly inflation should weaken, he said.
Not all investors are convinced. The swaps market is now pricing in peak policy rate of 45%, up from 40% recently, according to Win Thin, global head of currency strategy at Brothers Harriman & Co.
"This is noteworthy," he said.