Turkey protests US observation posts in Syria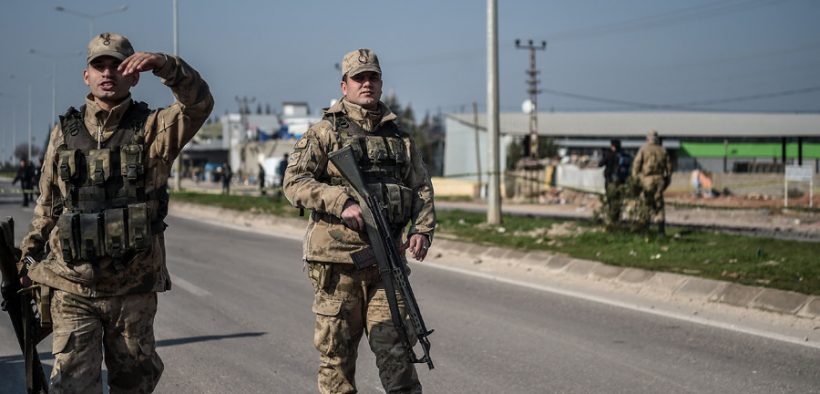 Turkey protests US observation posts in Syria
ISTANBUL: Turkey on Saturday sharply criticised a US plan to put observation posts in northern Syria so as to help prevent clashes between Turkish forces and a Kurd militia backed by Washington.
"I am of the opinion that these measures will only complicate further an already complicated situation," said Turkish Defence Minister Hulusi Akar, quoted by state-run news agency Anadolu. "We have told our American counterparts about our unease several times," Akar said, noting that he recently raised the issue with Joe Dunford, head of the US joint chiefs of staff.
US Defence Secretary Jim Mattis said on Wednesday that Washington wanted the observation posts along Syria's northern border with Turkey to help minimise tensions between the Turks and Washington's Kurdish allies in the fight against the Islamic State group.
The aim was to ensure the Syrian Democratic Forces (SDF), which includes the Syrian Kurdish YPG militia, "are not drawn off that fight".
"They will be very clearly marked locations day and night so that the Turks know where they're at," he said, noting that the decision was taken in close cooperation with Turkey.
Akar, again urging Washington to halt support for the YPG, said the observation posts would serve no use. Turkey "will not hesitate to take the necessary measures on the other side of its borders to face up to the risks and threats which could result," he added. The SDF announced on November 11 it would resume its offensive against IS after having previously called it off due to tensions with Turkey, which had shelled its positions in northern Syria.
Source: The News