Russia and Iran unlikely to back Turkey's safe zone plan in Syria – expert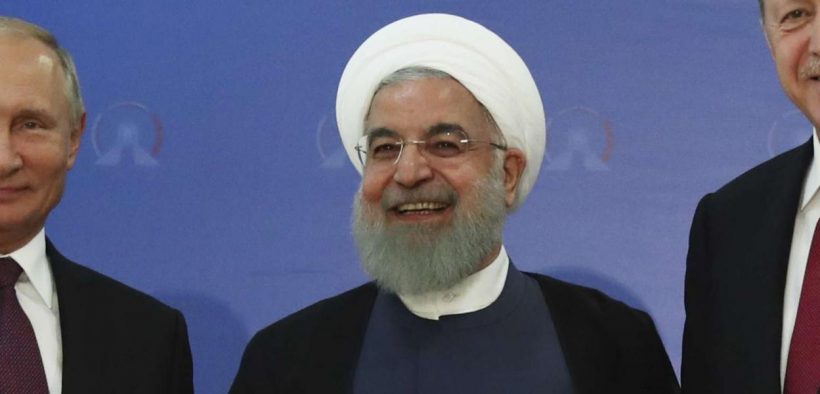 Turkey cannot expect its Astana partners Russia and Iran to back up its plans to establish what it calls a safe zone in northeastern Syria after the planned withdrawal of U.S. troops from the area, Micha'el Tanchum, a fellow at the Truman Research Institute for the Advancement of Peace, said on Thursday.
Turkey is negotiating with the United States to establish a 20-mile (32 km) deep buffer zone in northern Syria along its border to clear the area of Syrian Kurdish forces of People's Protection Units (YPG), which Ankara sees as an extension of the Kurdistan Workers' Party (PKK) that has been fighting for self-rule in Turkey's mainly Kurdish southeast since 1984.
But U.S. President Donald Trump's announcement last month that he is pulling out the 2,000 U.S. troops from the area has weakened Turkey's hand against Russia whose the end game in Syria is to re-establish Syrian President Bashar Assad's rule over the whole country, Tanchum said.
Turkey's interests matched have matched with those of Russia and Iran so far, as Ankara objected to U.S. support for the YPG and Moscow and Tehran also opposed the U.S. presence in Syria, Tanchum said.
Trump's decision changed this equation and the interests of the Astana partners – Russia, Iran and Turkey – have started to diverge, he said.
Tanchum said Turkey's position with Russia had been further weakened as Ankara had failed to fulfil its promise to clear jihadist rebels and a demilitarised zone in the Syrian province of Idlib.
The rapid reconciliation between Assad and an anti-Turkish Arab bloc led by Egypt, the United Arab Emirates and Saudi Arabia is also a factor that has decreased Turkey's chances of implementing its safe zone plans, Tanchum said.
"If a safe zone is established by the incursion of Turkish troops, Turkey's Arab rivals are likely to support Kurdish forces in Syria creating an intractable quagmire for Turkey with significant consequences for its own Kurdish region," he said.
In order to maintain relations with Turkey, Russian President Vladimir Putin on Wednesday mentioned a 1998 agreement between Turkey and Syria during a joint press conference with Turkish President Recep Tayyip Erdoğan in Moscow, Tanchum said.
According to the Adana agreement, Turkey is allowed to conduct military operations in Syria if Damascus fails to eliminate the PKK threat inside the country.
Erdoğan, on his way back from Moscow, told reporters that Putin had brought up the Adana agreement as it justified Turkey's presence in Syria. But, according to Tanchum, Putin's intention was to convince Ankara of a Damascus-controlled safe zone in northern Syria.
"Ankara may find itself forced to accept a Syrian-administered safe zone based on some updated understanding of the Adana Protocol," he said.
Source: Ahval News