Electoral manipulation casts dark shadow over March vote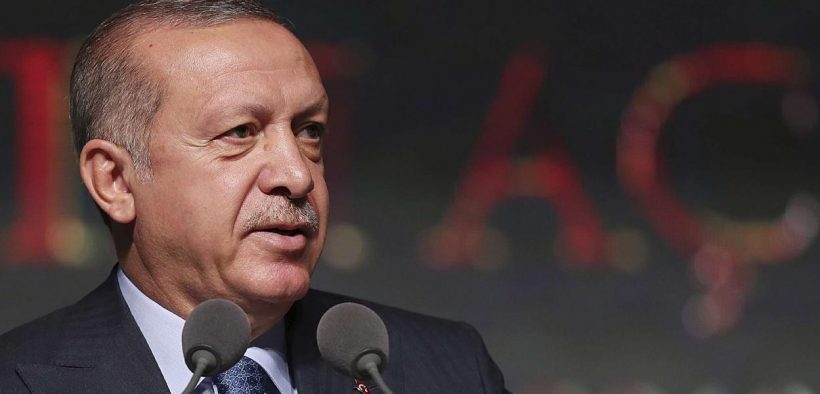 By Zulfikar Dogan
As Turkey's March 31 local elections draw near, the usual commotion over party candidates has been overshadowed by electoral register irregularities sizable enough to have a direct impact on the results.
Even President Recep Tayyip Erdoğan has delved into the issue, saying during a speech that more than half a million supporters of his Justice and Development Party (AKP) were missing from the electoral roll, and commanding party officials to find and register them.
The main opposition Republican People's Party (CHP) has meanwhile filed a long series of complaints after finding the names of deceased or non-existent citizens – including a 165-year-old first-time voter – and other irregularities, including dozens of voters registered at addresses far too small to house them.
The pro-Kurdish Peoples' Democratic Party (HDP) has complained that police, soldiers and government officials have been registered in parts of the predominantly Kurdish southeast despite only being temporarily stationed there.
Both opposition parties have seen their complaints rejected by the Supreme Electoral Council (YSK) and district electoral boards and have vowed to take their cause to the courts. This is unlikely to do them any good since the YSK's rulings are final, and no higher legal body exists to overturn them.
In some cases the scale of the irregularities verges on the ridiculous. The CHP's administration for the Istanbul district of Üsküdar launched a challenge after discovering that 7,000 people had been registered at the addresses of local AKP councillors. This appeal too was rejected by the YSK.
Another challenge launched by the CHP dealt with 4,002 trainee commandos added to the register in the Foça district of Izmir in western Turkey. The records show the commandos have only been stationed in Foça temporarily, yet they have been added to the electoral register in the district, the normal population of which is 26,000. The CHP has demanded the trainees cast their votes in their hometowns.
The number of voters registered in the Ulukışla district of Niğde in central Anatolia is higher than the district's total population of 5,800.
After a CHP deputy for Niğde discovered that 1,700 new voters had been added to Ulukışla's electoral roll since the last elections were held in June, the AKP mayor responded that the sudden jump was due to newcomers drawn by the fine work of his administration.
Yet when it came to light that these newcomers were almost all 19 year-old first-time voters, local authorities simply sent workers out one night to swap the sign at the edge of town declaring the population to be 5,800 for a new one reading 7,300. Prosecutors have begun an investigation into the new voters and their addresses, which is still ongoing.
Then there are the instances all over Turkey of dozens of voters registered to a single address, which are often barns or derelict buildings.
A new ruling has been passed by the YSK that goes against the practice of every previous election and referendum, barring prisoners from casting votes, except in the constituencies in which they are registered.
One person affected by this Selahattin Demirtaş, former co-chair of the HDP who has been in prison pending trial on terrorism charges since November 2016. Since he is registered to vote in the southeastern city of Diyarbakır, but held in Edirne in northwest Turkey, he can only cast a vote if he makes a successful appeal to prison authorities to be transported to a Diyarbakır prison.
Of course, this is impossible for the hundreds of thousands of people held in prisons in Turkey. Even if they all hand in requests, the power to ultimately accept or reject those requests lies with the Ministry of Justice.
Meral Danış Beştaş, an HDP deputy, has said the YSK's ruling, which has passed without any amendment to the constitution or electoral law, is aimed squarely at her party. Many HDP members like Demirtaş have been jailed on terror charges for alleged links to Kurdish insurgent groups since peace talks with the outlawed Kurdistan Workers' Party broke down in 2015. Thousands of HDP voters, held in districts far from their constituencies in the east and southeast of Turkey, will thus be unable to cast their votes.
At the same time, Beştaş and Mehmet Rüştü Tiryaki have found hundreds of security personnel have been registered to vote at the same addresses in official accommodation in the same eastern and southeastern provinces where they are temporarily deployed.
Beştaş's findings include 189 voters registered at one address in military accommodation in the province of Batman, 224 at one house in Bingöl, 338 voters at a single address in Bitlis, 1,108 at one address in Hakkari, and 627 voters registered at one address in Çukurca.
This, the HDP says, reflects a pattern that has already had an impact on presidential and parliamentary elections last June, when votes for the AKP's far-right electoral partners the Nationalist Movement Party for the first time rose dramatically in Turkey's predominantly Kurdish east and southeast.
Besides this pattern of shifting voter registration, the discovery of 6,000 registered voters over the age of 100 was a development shocking enough to force a statement from YSK chairman Sadi Güven. He announced that after an investigation, these voters were found to be deceased and were struck off the register. Yet no explanation has been given as to who added them in the first place.
The period for challenges to the electoral roll ended on Jan. 17. In every prior election cycle, the YSK chair has at this point organised a press conference to discuss the register, but this time, likely foreseeing the kind of questions awaiting him, Güven chose to forego the conference, instead publishing a written statement on state-run Anadolu Agency.
The statement reported 57,093 million registered voters in Turkey. The number of voters suspended for being registered at addresses other than their place of residence was 56,495, a staggering increase from the 738 suspended in the June 24 elections last year. This figure in itself proves the validity of the claims the electoral roll has been manipulated.
The results of the last local elections in 2014 demonstrate what an impact each falsely registered voter who was not struck off can play on March 31. In Yalova, a city in northwest Turkey, the initial count had the AKP ahead by one vote in 2014. A recount showed the CHP had won by five votes.
Güven's written statement included the assertion that no false or duplicate voters remained on the electoral roll. This laid to rest any chance of challenges against the register, but at the same time it can be taken as a message to local electoral boards to reject any forthcoming challenges.
This comes from a Supreme Electoral Council that has already been declared untrustworthy by the CHP leader after taking the sudden decision to allow votes without security stamps on the day of the constitutional referendum in 2017. The AKP extended this same board's term by one year this month, allowing it to oversee the March local elections.
With so many irregularities and shady practices already clearly on display, one can only wonder what result the opposition parties are hoping to achieve in March.
Source: Ahval News