US might take action against Turkey for its gold trade with Venezuela – U.S.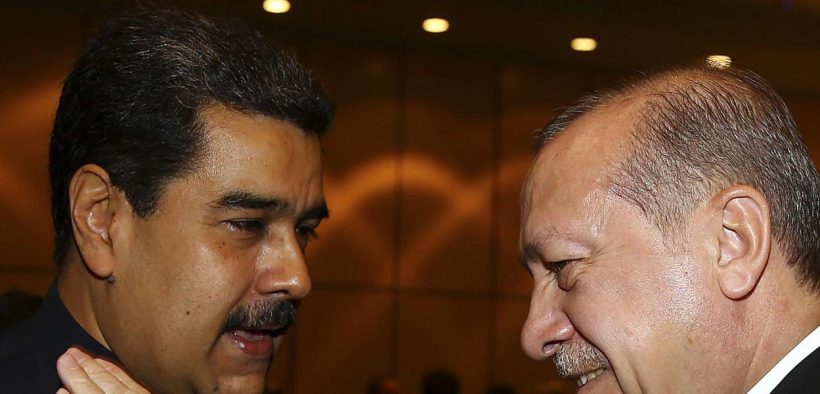 The United States is looking into the gold trade between Turkey and Venezuela to see if sanctions on Venezuela are being violated, a senior U.S. official told Reuters.
In 2017, the U.S. government brought economic sanctions against Venezuela for human rights abuses and undermining democracy. Three months ago, Washington introduced new sanctions aimed at disrupting gold sales from Venezuela.
Reuters reported on Friday that Marshall Billingslea, U.S. assistant secretary for terrorist financing at the Treasury, is due to hold talks in Ankara with the Turkish government.
"We are looking at the nature of Turkish-Venezuelan commercial activity, and if we assess a violation of our sanctions, we will obviously take action," the official told Reuters.
Venezuela's central bank began refining gold in Turkey in 2018  . Gold, worth $900 million in 2018 alone, is being shipped to Turkey for refinement and procession, with U.S. officials alleging that some may be making its way to Iran in a violation of sanctions. Nearly all that quantity was in the first nine months of the year, before Washington imposed new sanctions in November, the same report said.
"Turkish products—pasta, rice, and corn flour—fill the heavily discounted food packets Venezuelan officials use to maintain political fealty among the increasingly cash-strapped citizenry," said journalists Ethan Bronner and Andrew Rosatti in Bloomberg report last month.
According to former Turkish diplomat İmdat Öner, who worked as a political counselor in Turkish Embassy in Venezuela between 2014 and 2016, the Turkish government is reviving a scheme to bust sanctions by trading gold with Venezuela.
Turkey's government has been embroiled in a scandal involving an Iranian gold trader and officials of state-run Halkbank, who evaded U.S. sanctions on Iran through fictitious gold trades. U.S. authorities are currently considering whether to impose financial sanctions on Halkbank for its role. The financial sanctions could amount to tens of billions of dollars, analysts say.
"We know very little about the Venezuelan – Turkish gold trade," ex-diplomat Öner said  in a podcast published on Thursday.
Venezuela will sell 15 tonnes of gold from central bank vaults to the United Arab Emirates in coming days in return for euros in cash, a senior official with knowledge of the plan told Reuters in another report , in a bid by the cash-strapped country to stay solvent.
The sale of gold reserves that back the Bolivar currency began on Jan. 26 with a shipment of 3 tonnes, the official said, and follows the export last year of $900 million (£686 million) of unrefined gold to Turkey and the United Arab Emirates.

Source: Ahval News