Turkey remains Not Free for second year in 2019 Freedom House report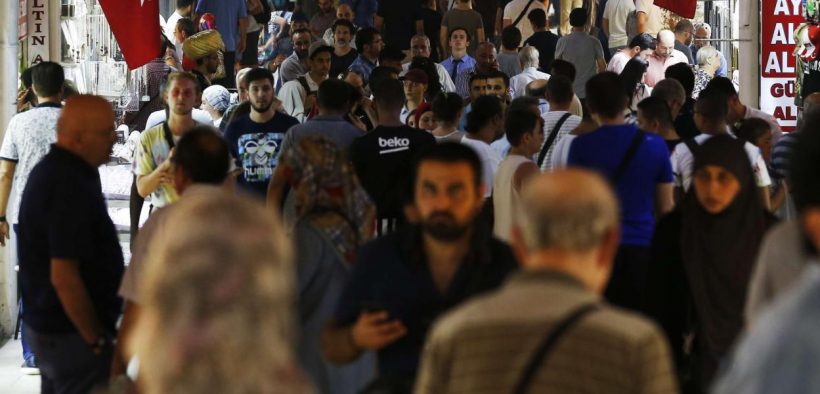 For a second year in a row, Turkey has been rated as Not free, according to Freedom in the World 2019 , the latest edition of the annual country-by-country assessment of fundamental freedoms, released on Monday by Freedom House.
Authorities in Turkey continue to engage in purges of state institutions and arrests of journalists, civil society members, and academics, despite the lifting of a two-year state of emergency rule, implemented following the July 2016 coup attempt, the report highlighted.
Turkey's state of emergency rule lifted in July 2018; however the country ushered in an executive presidency following the June elections which analysts say leave Turkish President Recep Tayyip Erdoğan with sweeping powers to stifle dissent. 
Turkey joins 49 other countries of the 195 countries assessed in being rated as Not Free, whereas 86 (44 percent) were rated Free and 59 (30 percent) Partly Free, according to report which stressed 2018 as the 13th consecutive year of decline in global freedom.
The report pointed to a growing number of governments, such as those of Turkey, Russia, China, Iran, and Saudi Arabia,  which are reaching beyond their borders to target expatriates, exiles, and diasporas.
A total 24 countries around the world, including Turkey, have recently targeted political dissidents abroad with practices such as harassment, extradition requests, kidnapping, and even assassination, the report said.
Turkey has been pursuing overseas operations against dissidents living abroad following the failed putsch, capturing citizens which it claims are members of a terrorist organisation which orchestrated the coup from at least 16 countries.
The report also highlighted the global crackdown on critical discussion, pointing to the explosion of criminal cases for "insulting the president" in Turkey. With more than 20,000 investigations and 6,000 prosecutions in Turkey in  2017 alone is one of the ''most glaring examples of this global trend,'' Freedom House said.
Syria, South Sudan, Eritrea, Turkmenistan, North Korea, Equatorial Guinea, Saudi Arabia, Somalia, Sudan, Tajikistan, Uzbekistan, Central African Republic, and Libya were evaluated as having the worst scores for political rights and civil liberties, respectively.
A total of 68 countries suffered net declines in political rights and civil liberties during the past year, Freedom House said, with only 50 registering gains.
Source: Ahval News