Turkish consulate in Hamburg seizes Kurdish boxer's passport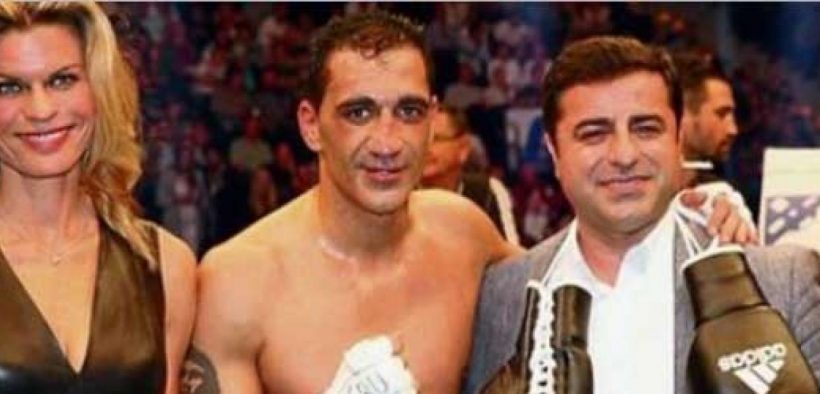 Turkey's consulate in the German port of Hamburg seized Kurdish boxer Ismail Özen's passport last week on the grounds that there was an arrest warrant for him in Turkey, the international champion said on Saturday on Twitter.
Özen, who won the German 76-kg championship in 2012, and who has been a sharp critic of Turkish President Recep Tayyip Erdoğan, said he was visiting the consulate for paperwork on Feb. 6 when diplomatic staff refused to return his Turkish passport and informed him that they were acting on instructions from Ankara.
"On Feb. 6, 2019, my Turkish passport was confiscated at the Hamburg Consulate General of Turkey with the claim that 'there was an arrest warrant for me in Turkey,'"
"However, I was not told what I was accused of," said Özen. He asked for a written explanation of the background to the warrant but received no reply.
"But I have learned through my lawyer that the issue is related to a media investigation. I demanded to get an official paper stating why my passport was seized, but the officials refused. They only said they could prepare a travel document if I intend to go to Turkey," Özen said.
The champion said his case was not unique and suggested the reason could be his pro-Kurdish activism.
"I find Erdoğan's incitement of his supporters in Europe against the opposition, Kurds, and Alevis dangerous; this is why I am a target. I do not think their confiscation of my passport is independent of this."
Özen also said the actions of the Erdoğan regime was "dangerous". In his view, these kinds of practices constitute a violation of human rights.
In 2014, the Kurdish boxer put his gloves up for auction in a bid to raise money to support Syrian refugees. The champion also is also known for his close relationship to imprisoned former co-chair of pro-Kurdish Peoples' Democratic Party (HDP), Selahattin Demirtaş.
In 2016, Özen donated his gloves to Demirtaş, to be sold for people who lost property during the violence in Turkey's predominantly Kurdish southeast region.
Source: Ahval News