Exiled Turks see Greece as post-coup stopover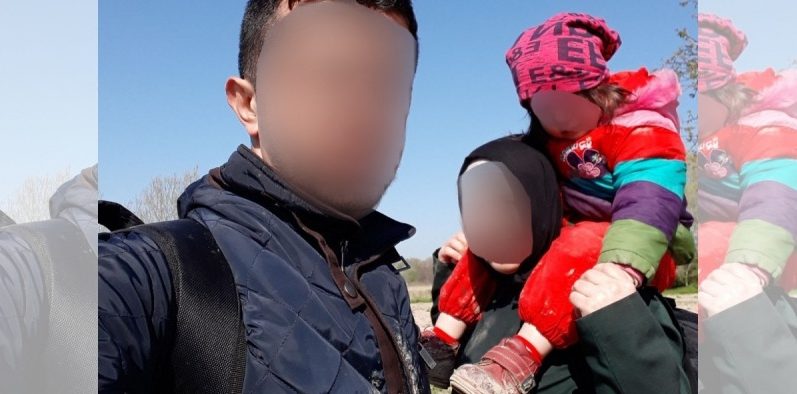 By Nikolas Birbari
The new Turkish arrivals moving about the central areas of Athens are easily distinguished from the countless migrants from Syria and Afghanistan who have poured into the country in recent years.
They live in regular apartments, not refugee camps, and have relatively comfortable lives. Among them are lawyers, doctors, engineers and authors.
After Turkey's failed coup of July 2016, thousands of Turks fled to Greece, and the vast majority now call either Athens or the country's second largest city, Thessaloniki, home.
Many have been accused of membership in the Gülen movement, a religious group led by cleric Fethullah Gülen, who Ankara accuses of orchestrating the failed coup.
The Turkish government has arrested some 77,000 people over links to Gülen, while another 150,000 civil servants, military personnel and others have been sacked from the government as part of Ankara's ongoing crackdown on groups they say pose a threat to the country. Those Ankara has accused of links to Gülen may not even be safe abroad, dozens of alleged Gülen members around the world have been arrested and deported back to Turkey.
Ten years ago, it was rare to hear Turkish on the streets of Athens. But today, Turks are often seen roaming the streets of the Greek capital.
Ahval News caught up with some of these Turks, who requested their full names be withheld out of fear for what their families in Turkey may face. They all rejected the charge of membership in a terrorist organisation and expressed concerns about Ankara's broad crackdown on Turkish citizens.
Some said they were targeted for having bank accounts with Bank Asya, a Turkish bank affiliated with the Gülen movement that the government shut down following the failed coup. Others said they had sent their children to a Gülen-linked school, which numbered in the thousands in Turkey before the coup attempt.
Some Turks now in Greece had worked for Gülen-connected media outlets. Before July 2016, many newspapers, magazines and broadcast stations in Turkey were affiliated with the movement.
Alp was told police were searching for him due to a newspaper he worked for, and attempted to leave the country with his family. Authorities confiscated his passport at the airport, so he found a way to cross the Evros River and reached Greece illegally with his family. They turned themselves into the Greek police upon arrival.
Even at that time, despite being in police custody in a foreign country, Alp said he felt free and liberated, having left the troubles of Turkey behind him.
Thessaloniki is home to roughly 4000 Turks, according to a non-profit organisation that works with migrants. An official with the organisation told Ahval that most Turks in Thessaloniki are not looking to stay in Greece, but are hoping to reach northern European countries, where they expect to find greater opportunity.
Greek officials do not keep Turkish families in Thessaloniki with migrant families from third world countries, the official explained, but instead under "more civilised conditions".
Melih, a Turk living in Thessaloniki, said that Turks who make it across the Evros are kept in detention for two days, then taken to a special section in migrant camps.
"After giving their statements, they are given a temporary residence permit which stipulates that they must leave the country within six months if they don't apply for political asylum with the asylum commission during that time,'' Melih said.
Alex, a Greek lawyer who works as a consultant for Turkish migrants, has had some difficulty helping Turks, who often do not wish to apply for asylum in Greece.
"They are demanding to leave to countries such as Germany and Switzerland," said Alex, pointing out that they have neither passports nor visas.
"They have the status of illegal migrants. But they are looking for their right for asylum in another country. What they can do in this case is leave Greece illegally. And this is very dangerous,'' said Alex.
There are those who say they chose Greece not because they are in trouble or face any risks, but because the neighbouring country is like  Turkey but not authoritarian. Ömer moved to Athens because he says he sensed a growing sense of unease in his hometown, Istanbul.
"Turkey was heading towards Islamisation and human rights were being clearly and openly violated," he said.
Source: Ahval News