Aberdeen law graduate Hanifi Bariş' jail term for social media posts in Turkey extended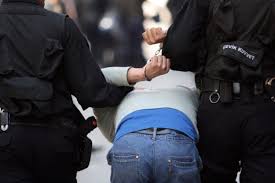 Aberdeen law graduate Hanifi Bariş, who has been in a Turkish jail since last summer, faces an extended sentence.
On 4th July 2018 he was arrested in Istanbul and charged with "posting items of criminal content" on his Facebook and Twitter accounts.
Mr Bariş graduated from Aberdeen University's Centre of Citizenship, Civil Society and Rule of Law with a PhD in 2017.
He had moved to Turkey to be with his family but now faces a four-year prison term for speaking out against President Recep Erdoğan, who last year conferred sweeping new powers on himself.
Mr Bariş, who practised law in Turkey for several years, uploaded articles denouncing the president at the end of June.
He has said he was simply sharing the articles and was not commenting on them.
While it was hoped he would be freed this week and would be able to return to Scotland, his sentence has been extended.
At a hearing in Istanbul's Caglayan Justice Palace, his sentence was increased by a year and eight months.
Mr Bariş' lawyers have appealed this and argue that elements of the charge were "absent", cited the ECHR and case law to demonstrate it "was clear that the content of said news reports was within the boundaries of freedom of expression".
Mr Bariş said: "The content I shared includes no element of crime. I demand my acquittal.
"Neither the headlines nor the photographs belong to me, they are part of the news reports I shared. I made no comment regarding them."
Source: Scottish Legal