Gülen says does not fear extradition, denies involvement in Karlov murder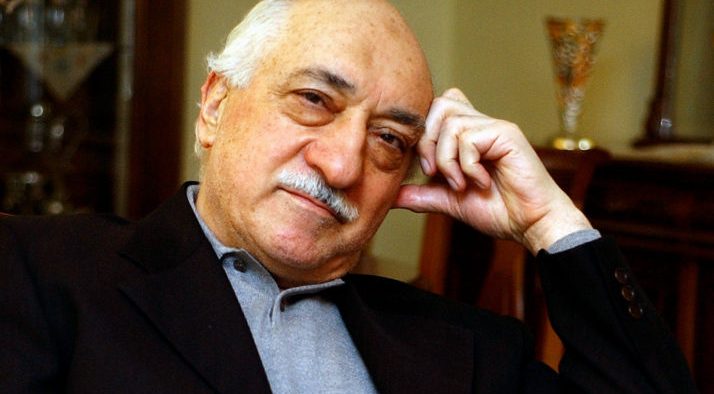 A Turkish cleric accused by Ankara of orchestrating the July 2016 coup attempt has said he does not fear being extradited to Turkey while denying allegations of involvement in the murder of former Russian Ambassador Andrei Karlov, Russian REGNUM News Agency reported.
"I believe that the U.S. government will do whatever is required by law and the extradition agreement with Turkey… I have no personal concerns,'' U.S. based cleric Fethullah Gülen, who is at the heart of a row between Washington and Ankara as the Turkish government continues to demand his extradition, said.
Gülen said that Ankara has chosen the Gülen movement as a scapegoat in a move allows all power to be granted to the leader of the country.
The feud between Gülen and Turkey's Justice and Development Party (AKP) reached international proportions after the failed coup attempt in July 2016, which Ankara blames on followers of the preacher nested in Turkey's state institutions, including the military and security forces.
Turkish authorities have imprisoned thousands they suspect of being members of the group, including many members of the armed forces. Many more have lost their jobs for similar reasons, whilst assets worth billions of dollars have been seized from businesses connected to the movement.
The 77-year-old cleric also denied allegations of involvement in the murder of Russian Ambassador Karlov.
Karlov was shot dead by an off-duty Turkish police officer on Dec. 19, 2016, during a speech at a photo exhibition opening in Ankara. Security forces killed the attacker Mevlüt Mert Altıntaş right on the spot while police arrested a total of eight people as part of the investigation, including four former police officers.
The killers of Karlov had links to Gülen Movement , according to Ankara, which named Gülen himself as the prime suspect in the case.
"Let me express once again that I absolutely deny this accusation. These are worthless slurs which don't even warrant a response,'' Gülen told the agency.
Gülen also said that he had previously told ministers of Turkey's ruling AKP that Ankara should support the democratization and development of a free Syria acting on its own volition.
"Today the situation in Syria has become quite even more complex,'' the 77-year-old said. "Russia has played a resolving role on certain matters. From this point on, it is essential that both Russia and the United States reach an agreement on a transition into an inclusionary Syria that embraces all peoples without further loss of lives and victimization.''