Trump's Trade Step Shows U.S. Can Hit Turkey Where It Hurts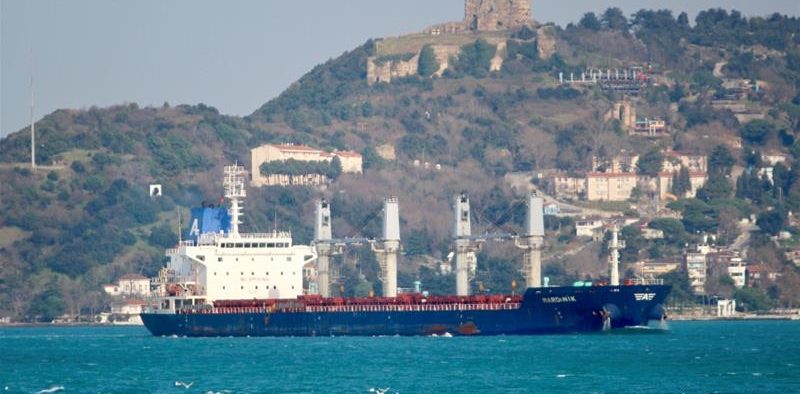 President Donald Trump's decision to strip some Turkish exporters of their preferential trade status is taken from a playbook that's been effective in the past.
American officials are pressing Ankara to abandon its longstanding agreement to buy a Russian air defense system. The last time Washington ratcheted up pressure on its NATO ally to force it to yield on a key issue — and release a long-held American pastor — it drove the Turkish economy to the brink of collapse, and it's not fully recovered.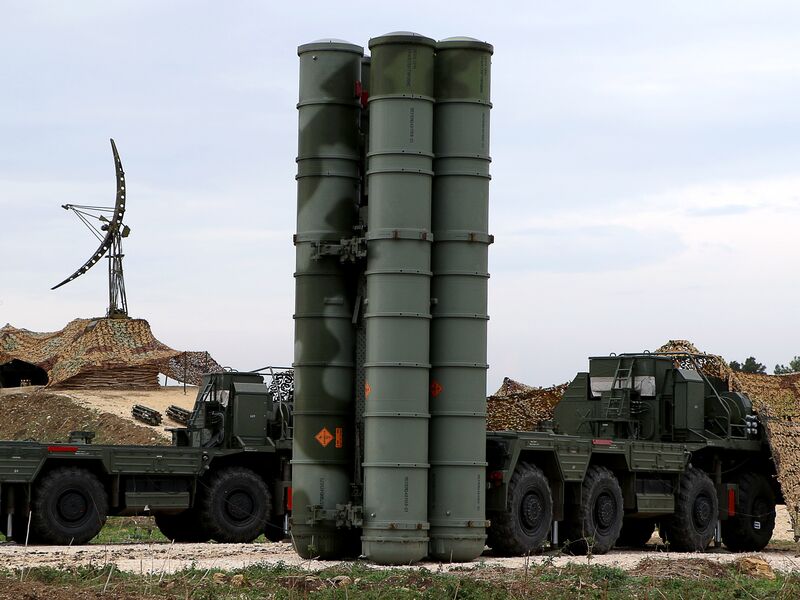 Monday's trade move "is a political step aimed at preventing Turkey from purchasing S-400 missiles from Russia," Ilter Turan, a professor of international relations at Istanbul's Bilgi University, said by phone on Tuesday. "The U.S. is clamping down on Turkey's potential to increase its exports to the U.S. market, knowing that it will hurt the country's economy."
Among countries that have faced Trump's trade threats, Turkey is an outlier. The U.S. runs a surplus with Turkey, leaving less of an economic justification for altering terms of trade. The U.S.'s largest trade deficits are with China, Mexico, Germany and Canada, each of which has been under pressure to renegotiate trade deals.
About $1.7 billion in Turkish exports will be affected, or about 1 percent of Turkey's total exports, according to a Congressional Research Service report issued in January. Trade Minister Ruhsar Pekcan said on Twitter the move undermines the two countries' objective to increase bilateral trade to $75 billion in the coming years. It was just over $21 billion in 2017, of which about $12 billion was Turkish imports from the U.S.
NATO Technology
The U.S. doesn't want Turkey to buy the Russian missile defense system because it could compromise NATO technology. Washington is also unhappy with Moscow's growing footprint in the Middle East. To try to sway Ankara away from the S-400, the U.S. State Department offered to sell Turkey its Patriot missile defense system. But last month, Turkey signaled again that it wasn't an either-or proposition, seeking revisions to the U.S. terms for a Patriot sale and saying it expects Moscow to deliver S-400 missiles as early as July.
Turkish-American ties remain strained over a number of disputes, even after Turkey defused the showdown over Pastor Andrew Brunson and freed him in October. Chief among them are Washington's support for a Syrian Kurdish force that Ankara regards as a mortal enemy, Turkey's demand that the U.S. extradite a preacher it accuses of instigating the failed coup attempt in 2016, and the conviction in the U.S. of a Turkish banker on Iran sanctions violations charges.
The American president has already explicitly threatened in the past to "devastate Turkey economically" if it attacks Kurdish forces in Syria after a planned U.S. pullout.
Top officials from both countries will meet in Ankara later Tuesday to try to bridge the gap over Syria and Turkish plans to buy advanced Russian S-400 missiles.
At the talks, James Jeffrey, the U.S. special representative for Syria engagement, is also expected to discuss the formation of a Syria safe zone along the Turkish border and who will monitor it. Turkey wants its own army to monitor the safe zone instead of an international force to keep the Kurds away from the border.
Source: Bloomberg