Turkey's reliance on credit sends warning to other nations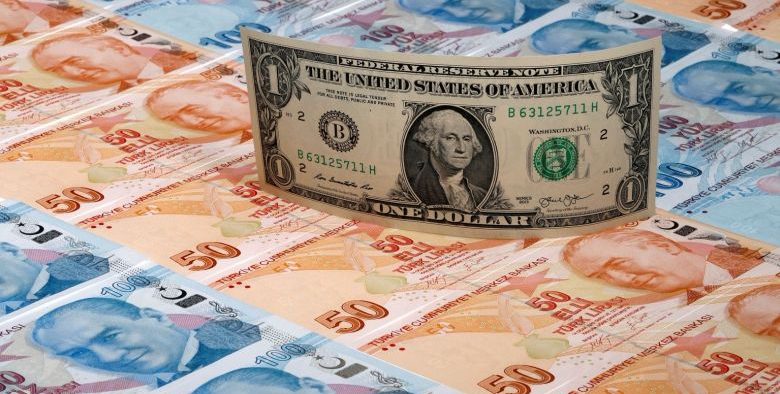 Colombia, Russia, Indonesia and Brazil also vulnerable to currency volatility, says IIF.
The Turkish lira has an unenviable record this year, down more than 11 per cent, ranking 145th of 146 world currencies tracked by Bloomberg. Only the Argentine peso, heavily sold on fears of a return to power for Cristina Fernández de Kirchner, the former leftist president, has done worse. In part, says Robin Brooks, chief economist at the Institute of International Finance, the trajectory of the lira reflects worries over the nature of growth in Europe's seventh biggest economy, which is heavily dependent on borrowed money.
The IIF tracks what it calls the "credit impulse" — defined as the quarterly change in new credit issued — and compares that with subsequent growth in gross domestic product. By that measure, he notes, Turkey is among the most credit-reliant among emerging economies, along with Colombia, Russia, Indonesia and Brazil. Mr Brooks notes that a rapid expansion in Turkish credit two years ago, fuelled by government guarantees on loans to small and medium-sized businesses, took the country's current account deficit to unsustainable levels, triggering a squeeze in 2018 after the currency collapsed.
This year, credit is flowing again, largely via domestic banks which have ramped up lending. That is weighing again on the lira. "The underlying reality is that global capital markets are more volatile and less willing to fund credit-dependent growth, which is — we believe — why the recent credit expansion has again coincided with rising lira volatility," he wrote in a recent report. Political machinations have also played a role, he said. The big plunge in the lira last summer, for example, came after the detention of a US pastor which triggered sanctions from Washington. "Even with the dovish shift in global central banks, credit remains an issue," he added.
Source: FT