CNN Türk sold to pro-gov't media group: report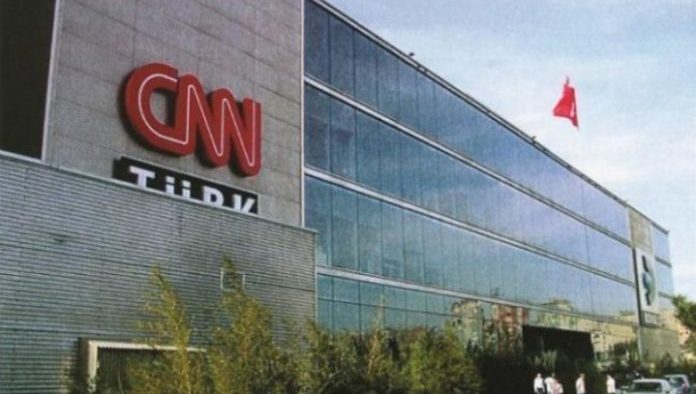 The Turkish franchise of CNN International, CNN Türk, owned by the Demirören Group, has been sold to the pro-government Turkuvaz Media Group, according to a report on the Artı Gerçek news website on Monday.
The website based its claim on a tweet by a former employee of CNN Türk, who wrote: "CNN Türk has been sold to Turkuvaz Media. There is no longer any need to copy [news] from A Haber." The employee said the sale of the broadcaster would be made public in early July.
CNN Türk Editor-in-Chief Bora Bayraktar said in remarks to Artı Gerçek that he had no information about the reported sale of the broadcaster.
The chairman of the Turkuvaz Media Group, which owns pro-government media outlets such as the Sabah and Takvim newspapers and the ATV and A Haber TV stations, is Ömer Faruk Kalyoncu, who has a close relationship with Turkish President Recep Tayyip Erdoğan. The deputy chairman of the group is Serhat Albayrak, the brother of Berat Albayrak, Turkey's finance minister and brother-in-law of Erdoğan.
The Demirören Group last year purchased media outlets owned by the Doğan Media Group, which was the largest media group in the country. Demirören used loans from state banks for the purchase, which had a value of $1.1 billion.
The Doğan Media Group sold media outlets including Kanal D, CNN Türk, Tv2, Dream TV, Dream Türk, Hürriyet, Posta, Fanatik, the Hürriyet Daily News, TME, Doğan Burda Dergi, Doğan Egmont, Doğan Kitap and Dergi Pazarlama ve Planlama (DPP) to Demirören.
The Justice and Development Party (AKP) government is heavily criticized for taking over or closing down hundreds of media outlets in the country including Turkey's best-selling newspaper, Zaman, and jailing around 200 journalists due to their criticism since a failed coup attempt in July 2016.
CNN Türk has long been under fire for acting as a mouthpiece for Erdoğan's AKP government.
Yurter Özcan, the US representative for Turkey's main opposition Republican People's Party (CHP), in March sent a letter to CNN International asking it to launch an inquiry into its Turkish franchise due to its violation of the basic principles of journalism.