Credit-Hungry Turkey Buys Ratings Firm to Bolster Banks' Books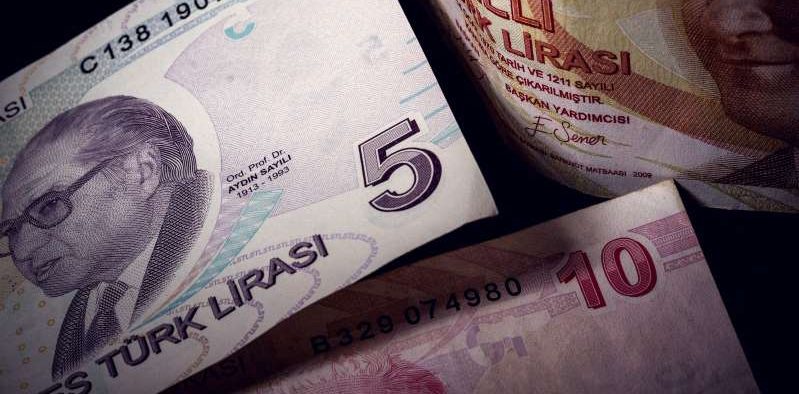 (Bloomberg) — Turkey is buying a credit-ratings firm that will assess the nation's companies, a move that may support the government's efforts to spur more bank lending.
© Photographer: Simon Dawson/Bloomberg A selection of Turkish Lira banknotes sit on a table in this arranged photograph in London, U.K., on Thursday, Dec. 13, 2018. After being overtaken by Turkey's lira in May, the South African rand's one-week implied volatility against the dollar is now a hair's breadth away from regaining the top spot.
Financial institutions in the country bought 85.1% of JCR Eurasia Rating, the local unit of Japan Credit Rating Agency, creating a national firm that will appraise the creditworthiness of businesses seeking to borrow.
The government plans to push new regulations through the banking watchdog that will allow lenders to use the ratings when calculating their capital adequacy ratios, according to a person familiar with the matter. Should the ratings of borrowers improve, it will mean banks can set aside less capital as provisions, giving them more room on their balance sheets, the person said, asking not to be identified speaking publicly on the state's objectives.
"This initiative will assess the credit worthiness of the private sector promptly and correctly," said Treasury and Finance Minister Berat Albayrak on Twitter. It "will lead to more efficient use of resources and support healthy economic growth."
President Recep Tayyip Erdogan's administration is trying to get banks lend more in an effort to reignite an economy struggling to recover from a recession. The regulator has already eased and clarified rules on how to treat souring loans to give banks more space to lend. So far, mainly state-owned banks are obliging with private lenders struggling to cope with rising demand from companies to restructure debt.
The government wants to make it mandatory for large companies to use the national ratings company, which will cascade down to smaller firms in time, the person said. The ratings company won't assess sovereign debt or banks, the person said.
Turkish politicians have long complained about what they perceive as unfair treatment by global rating firms Moody's Investors Service, Fitch Ratings and S&P Global, all of which rate the country junk. Treasury and Finance Minister Berat Albayrak in April said a national credit rating firm would be established this year.
China Bans
The country is forming its own credit-ratings company after Chinese regulators earlier this month gave approval for Dagong Global Credit Rating, one of China's largest domestic ratings firm, to resume its assessments. The firm was banned last year from assessing bonds after giving fake information and follows repeated warnings from authorites for issues including lack of due dilligence and incorrect reports.
Borsa Istanbul will own an 18.5% stake in the new ratings company, followed by 6% each for the Association of Financial Institutions, Turkish Capital Markets Association and Insurance Association of Turkey, according to a statement by the Banks Association of Turkey on Friday.
Read more: Turkey's Loan Growth Sluggish Even After Jumbo Rate Cut: Chart
Japan Credit Rating Agency will retain 14.95% and 17 banks will each own 2.86% stakes, it said. The average capital adequacy ratio of the banking sector stood at 18% in October.
To contact the reporter on this story: Asli Kandemir in Istanbul at [email protected]
To contact the editors responsible for this story: Stefania Bianchi at [email protected], Vernon Wessels, Ross Larsen
©2019 Bloomberg L.P.