Ex-mayor of Turkey's capital rents car parks to wife's foundation for cheap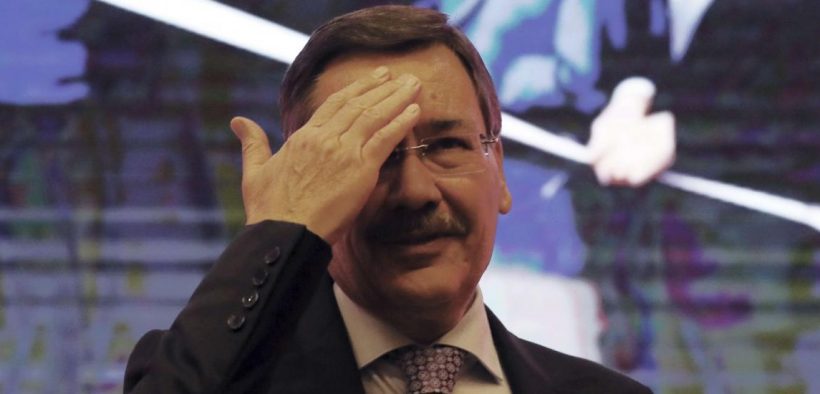 Car parks in touristic or busy spots in the Turkish capital were rented out to the SOS Foundation for one hundredth of their revenue during the term of Melih Gökçek, the former mayor of the Turkish capital Ankara, Turkish daily Cumhuriyet reported on Friday.
Gökçek's wife Nevin Gökçek serves as the honorary chairwoman of the SOS Foundation, which focuses on social services and aid.
One of the car parks, in Ankara's Blue Lake, was rented for 10,927 liras per month, while its revenue is over one million liras, documents obtained by Cumhuriyet showed.
Among the properties rented out for cheap were car parks, shops, cafés, houses and offices.
The SOS Foundation paid 292,000 liras in annual rent to a shop under the Kocatepe Mosque, a large mosque in downtown Ankara, and rented the shop to a supermarket chain for 65,000 liras per month, according to the documents.
The cabinet issued the SOS Foundation the status of "public-benefit foundation," which gave it a tax-exempt status.
The municipality's City Aesthetics Department's former director Ömer Öksüz and deputy secretary general  Hatice Akgül are among the board members of the SOS Foundation, Cumhuriyet wrote.
Ankara's new mayor Mansur Yavaş, elected with support from a wide array of sections in society, said in a council meeting that the municipality has taken action to take back the real estate given to the foundation.
Melih Gökçek had served as the mayor of Ankara from 1994 to 2017, when he resigned on the demand of Turkish President Recep Tayyip Erdoğan.
The former mayor was known for his eccentric and costly public projects, and was charged with aggravated fraud in August this year when inspectors found that shares of municipality subsidiaries were undersold and the municipality bought new companies for well over their worth.