Turkey on Friday criticized the EU's Operation Irini aimed at halting arms shipments to Libya as "not objective", a day after NATO said it would probe a naval incident with a French ship.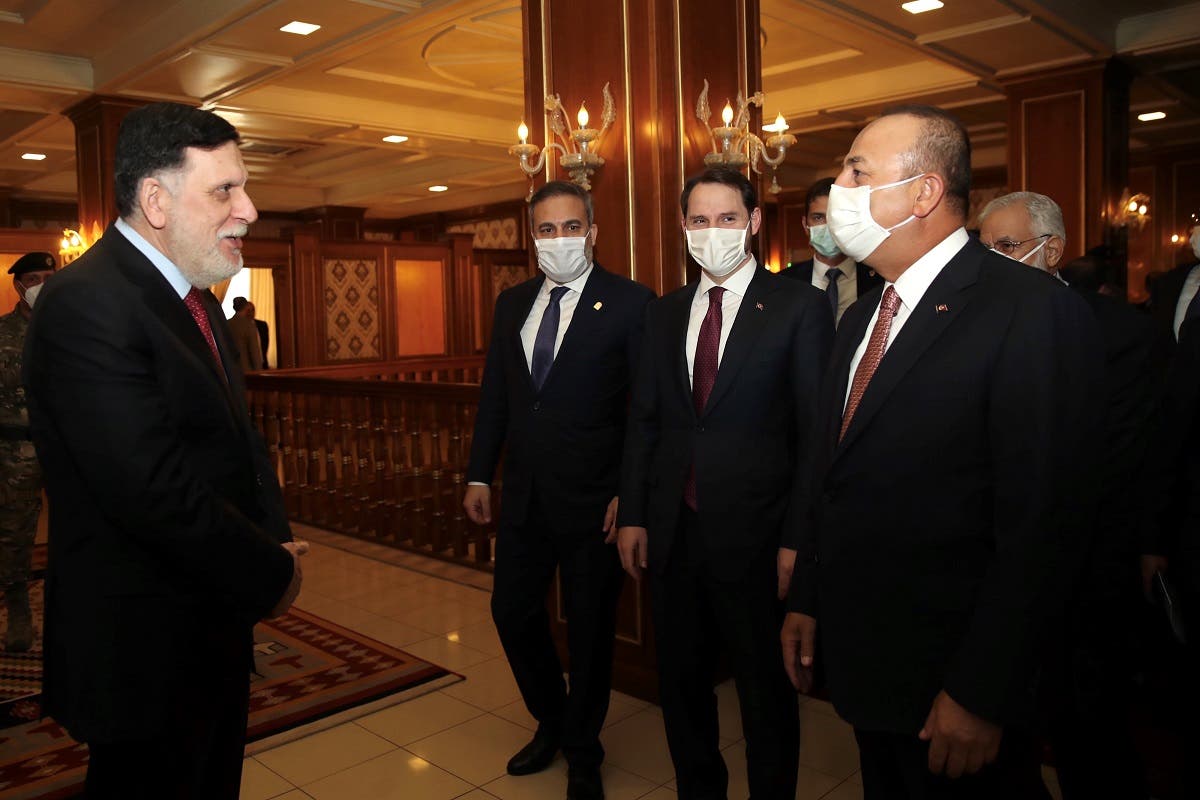 Turkish Foreign Minister Mevlut Cavusoglu (R) welcomed by Libyan Prime Minister Fayez al-Sarraj (L) prior to a meeting as part of their official visit to Libya on June 17, 2020. (AFP)
"Our objective is to guarantee air, naval and satellite structures precisely to be able to control the maritime borders, to control the flow of arms through vessels and across borders," he said.
Source: Al Arabiya