Turkey says Haftar's forces must pull out of Sirte and Jufra for a Libya ceasefire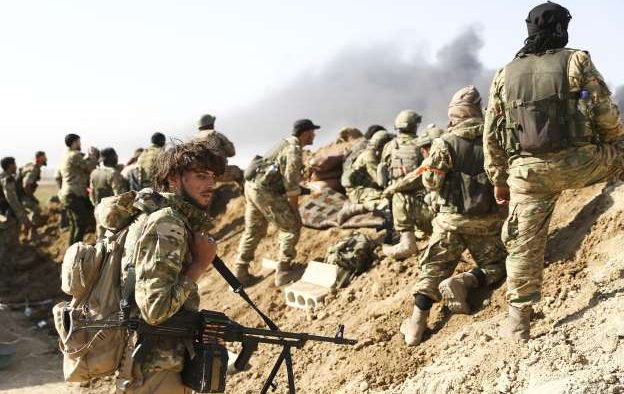 The Turkish Presidential spokesman Ibrahim Kalın said reaching a permanent ceasefire in Libya would require Khalifa Haftar's forces to withdraw from Sirte.
Ibrahim Kalın old AFP that Turkey supports the position of the UN-recognized Government of National Accord (GNA) in Tripoli that said that a ceasefire would be possible only if everybody went back to their 2015 positions, saying Sirte and Jufra needed to be evacuated by Haftar's forces for a "sustainable ceasefire."
He said Haftar's forces are using strategic locations as a launchpad against the legitimate government, adding that they are also using those places to exploit Libya's oil resources to finance their war.
The Turkish Presidential spokesman warned against a rushed truce, saying a rushed ceasefire would not lead to what the legitimate government wants to achieve for all Libyans.
Kalın indicated that France was jeopardizing NATO security by supporting Haftar, whose forces have been conducting an offensive to take the capital Tripoli since April last year.
"In Libya, we are supporting the legitimate government and the French government is supporting an illegitimate warlord and jeopardizing NATO security, Mediterranean security, North African security and Libya's political stability." Kalın said.
On Friday, Kalın said Turkey was seeking to achieve stability and peace in Libya, but Haftar had violated the Berlin Conference ceasefire agreement many times, yet countries like Russia and France still supported him.
He reiterated support for the legitimate GNA and said that Turkey had regained the balance in Libya, where a political solution is the only way out of the conflict.
Source: The Libya Observer