China accuses Turkish politicians of 'inflating the arrogance of terrorists' in row over Uygur tweets
Beijing has condemned Turkish politicians over comments about alleged human rights abuses in the Xinjiang region, a potential dilemma for China as it looks to boost economic ties with the country.
Chinese foreign ministry spokesman Zhao Lijian on Wednesday said there were "individual Turks openly inflating the arrogance of terrorists on Twitter, challenging China's territorial integrity, even inciting the misleading rhetoric of separatists".
He was responding to tweets posted by two Turkish opposition party politicians – IYI Party leader Meral Aksener and Ankara mayor Mansur Yavas of the CHP – commemorating a deadly April 1990 conflict between Uygur separatists and Chinese government forces.Zhao's statement echoed earlier remarks by the Chinese embassy in Turkey, which led to ambassador Liu Shaobin being summoned by the Turkish government on Tuesday.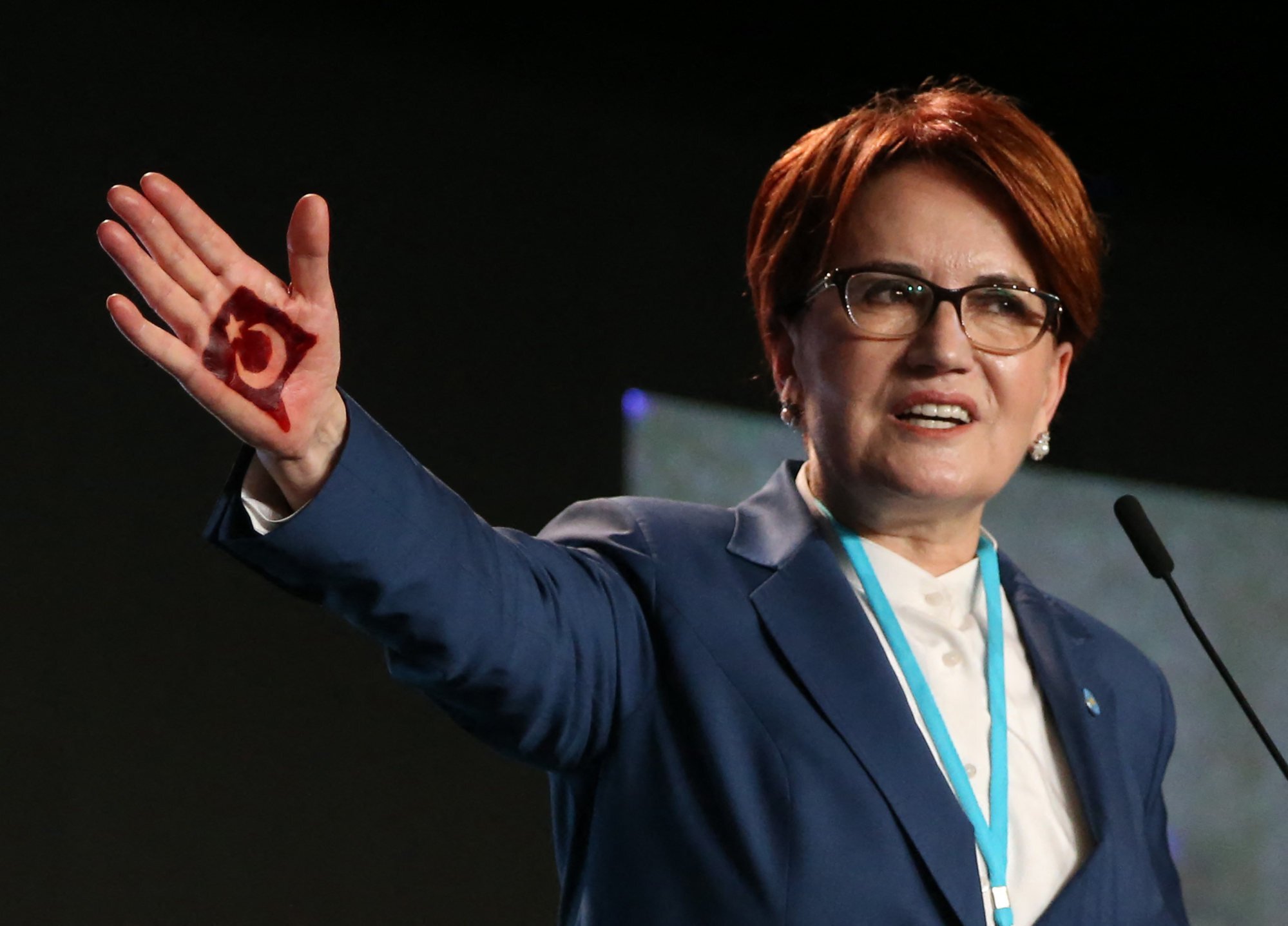 IYI Party leader Meral Aksener criticised Beijing's treatment of Uygurs. Photo: AFP
China frequently lashes out at foreign politicians and officials for criticising its treatment of Muslim minorities in Xinjiang, but it faces a tough balancing act in the case of Turkey.
Xinjiang's largest Muslim ethnic minorities, the Turkic-speaking Uygurs and Kazakhs, have long shared cultural and linguistic affinities with Turkey. The country is home to around 50,000 Uygurs, many of whom regularly protest over Beijing's policies in the far-west region, including when Chinese Foreign Minister Wang Yi visited Turkey in late March.
As part of its policies in Xinjiang, China has sought to reduce Uygurs' identification with Turkey and Turkic culture. According to a documentary that aired on state television station CGTN last week, Uygur-language textbooks used between 2004 and 2017 have been revised to remove references to Turkish heroes and replace them with stories from ancient Chinese culture.EVERY SATURDAYSCMP Global Impact NewsletterBy submitting, you consent to receiving marketing emails from SCMP. If you don't want these, tick hereBy registering, you agree to our T&C and Privacy Policy
A Kazakh teacher in Urumqi, who asked not to be identified for fear of retribution, said there had been many references to Turkish culture in the Uygur-language textbooks in Xinjiang.
"In China it is the government's duty to develop the citizens' identity, but the textbooks had heroes from Turkey," he said.
The teacher, who grew up in Xinjiang, recalled excitement among Uygurs when Turkish Prime Minister Recep Tayyip Erdogan visited the region in 2012, three years after Erdogan had described China's treatment of Uygurs as "genocide".
"Why were people so happy to see a government official from Turkey, from a foreign country? Because the methods [in Xinjiang] being used to shape their identity were wrong," he said.
Beijing hits back at Western sanctions against China's alleged treatment of Uygur Muslims
However, in the past few years Erdogan and his party have sought a closer relationship with China and refrained from criticising Beijing's policies in Xinjiang. Economic ties between the two countries have grown, with more Chinese companies attempting to gain a foothold in the Turkish market.Turkey's geostrategic advantage as a link between Europe and Asia has made it a key member of Nato. Members of the transatlantic security alliance – including the US and European powers France and Germany – have mostly refrained from buying into China's Belt and Road Initiative that aims to create a vast trade and infrastructure network across Eurasia.
Turkey, meanwhile, has allowed Chinese companies to buy large stakes in key transport projects linking Europe to Asia. The influx of cash has helped Erdogan mitigate currency, banking and sovereign debt crises, which have led to a depreciation of the Turkish lira against the US dollar, high inflation and a widening trade deficit.But the Turkish government has also shown signs that it is still bound to growing domestic demands for it to take a more assertive stance on Xinjiang. After meeting his Chinese counterpart Wang in March, Turkish Foreign Minister Mevlut Cavusoglu tweeted that he had conveyed Ankara's "sensitivity and thoughts on Uygur Turks", amid protests organised by Uygur activists outside the Chinese embassy.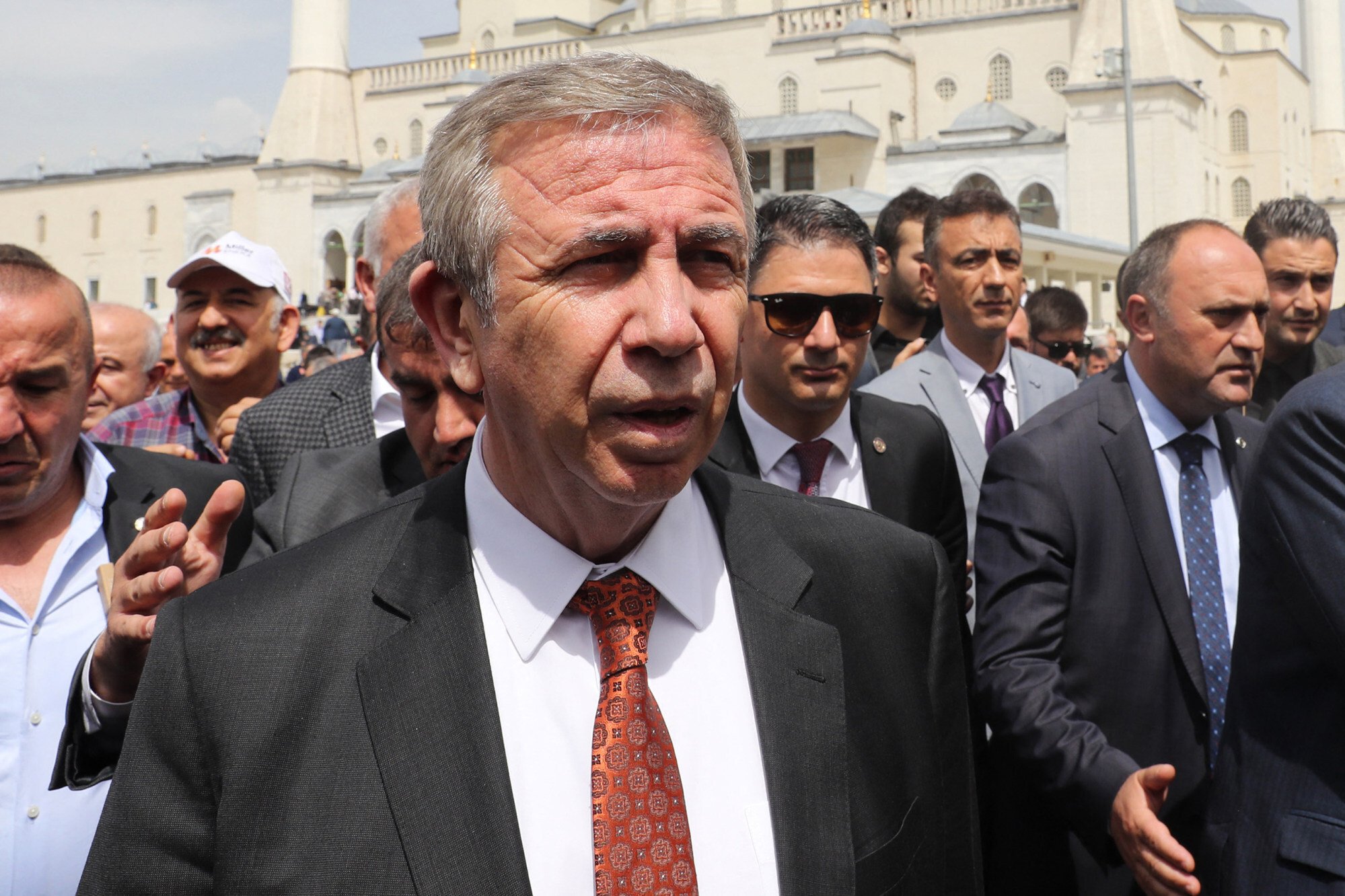 Ankara mayor Mansur Yavas posted a tweet commemorating a 1990 conflict between Uygurs and Chinese forces. Photo: AFP
Opposition parties in Turkey have become increasingly vocal about Beijing's policies in Xinjiang, including allegations that an estimated 1 million Uygurs and other Muslim minorities have been detained in "re-education camps", with human rights groups citing UN reports and witness accounts of indoctrination, torture and forced labour. Beijing has strongly denied the claims.
Last month, the IYI Party submitted a motion in the Turkish parliament to designate the treatment of Muslim ethnic minorities in Xinjiang as "genocide" but it was voted down by the ruling Justice and Development Party.
The opposition is also expected to challenge a controversial extradition treaty between China and Turkey that awaits ratification by the Turkish parliament.
The two opposition politicians in the diplomatic storm over their Twitter posts, Aksener and Yavas, are expected to challenge Erdogan in the 2023 presidential election.
By: Eduardo Baptist
Eduardo Baptista is a Portuguese-Korean reporter who joined the Post in 2020. He was previously a freelancer based in Beijing and Hong Kong, writing for The Economist, CNN, and Foreign Policy, among others. He holds a bachelor's in History from the University of Cambridge and was a Yenching Scholar at Peking University.
Source: SCMP