Turkish Cyprus is not your province: Turkish Cypriot MP to Ankara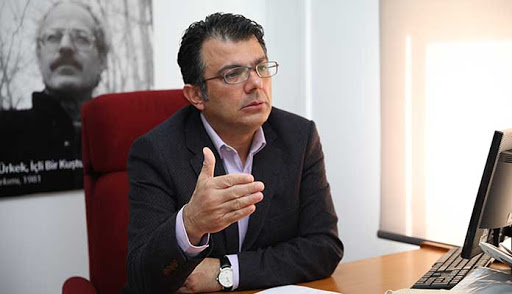 Turkish Cypriot Republican Turkish Party (CPT) deputy Asım Akansoy has slammed Ankara over Turkish government officials' comments on the top court's move to close Quran courses, saying, "This is not your province."
Turkish President Recep Tayyip Erdoğan, Vice President Fuat Oktay and Presidential Communications Director Fahrettin Altun criticized the Constitutional Court over its decision, with Erdoğan saying, "It is impossible for us to accept this. The head of the Constitutional Court should learn secularism."
Opposition deputy Akansoy slammed the officials, saying that Turkish Cypriots can't be governed from Ankara.
"This is not your province. You can't govern Turkish Cypriots by issuing orders from Ankara. We'll struggle for an order that we govern ourselves, for democracy and a federal solution," Akansoy said on April 17.
Earlier, Altun deemed the top court's decision "a product of an ideological and dogmatic mind."
"To interpret secularism in such a shallow and wrong way is a step towards abolishing fundamental rights and freedoms," he said.
Oktay made similar remarks, saying that understandings that don't fit the foundation of Turkish Cyprus and its people "won't be allowed."
Turkish Cyprus is currently governed by Ankara-backed Ersin Tatar, who said on April 17 that Quran courses will continue to function.
"We were disturbed by the top court's decision," he said. 
Source: Duvar