Sedat Peker refutes reports of his capture by MIT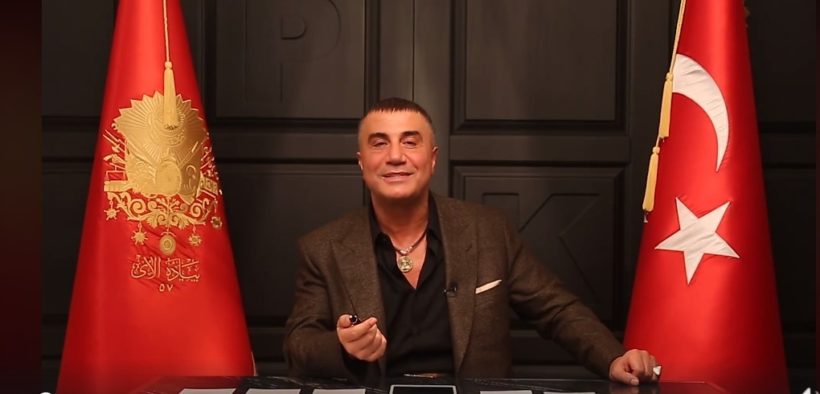 A notorious Turkish crime boss who has been making shocking revelations about the shady relationship between mafia groups and state actors in Turkey has denied reports that he was captured in an operation conducted by Turkey's intelligence agency.
Some Turkish media outlets reported over the weekend that crime boss Sedat Peker was captured in an operation conducted by Turkey's National Intelligence Organization (MİT) in Dubai, where he has been living due to an arrest warrant issued for him in Turkey. The reports said Peker was captured in an operation on the house where he was staying in Dubai that was supported by commandos from Turkey's Underwater Offense, or SAT, the special operations unit of the Turkish Navy.
"Dear friends, I left my home with Emirati officials at noon. I [later] returned to my current place where my family is. I had a talk with the officials due to the abundance of allegations about me," Peker tweeted later on Sunday, denying claims that he was arrested in a MİT operation.
He explained that the officials told him he was a guest in their country and doesn't face arrest because there no Interpol Red Notice has been issued for him. They also said he wouldn't encounter any problems regardless of whether he decides to stay in the UAE or leave it.
"I don't face an arrest warrant according to international law, so, it's impossible for our 'holy' state to carry out an official operation to arrest me," Peker tweeted, adding that he would continue to talk about the shady relations between the mafia and the state as long as he continues to be alive.
Peker, once a staunch supporter of Turkish President Recep Tayyip Erdoğan, has since early May been setting the country's political agenda through videos he posts on YouTube. Having fled to Dubai, the mafia boss has been making shocking revelations about state-mafia relations, drug trafficking and murders implicating state officials and their family members.
Source: Turkish Minute