Israeli citizen detained & deported for blowing nose on Turkish banknote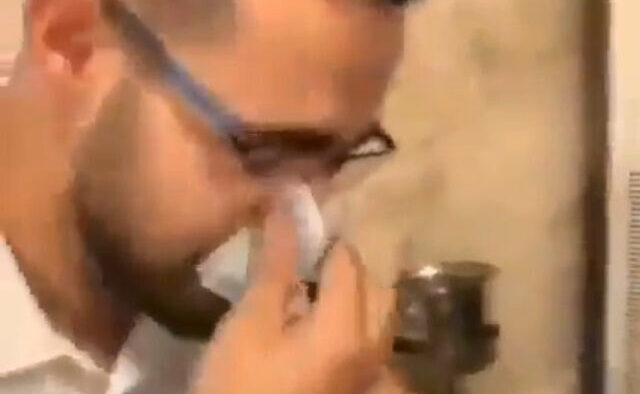 An Israeli citizen was deported from Turkey after a video of him blowing his nose with a banknote circulated online, according to local media.
The man, identified in reports as Mohamad Nader Badarneh, an Arab citizen of Israel, was seen wiping his nose with a 20 Turkish Lira note in an Istanbul restaurant, in a video he apparently shared on his social media, according to the Turkish Independent newspaper (in Turkish).
On Friday, a day after the video was posted, he was detained by police on the charge of "insulting the symbols of state sovereignty," according to the report.
Some local reports said the video was attempting to make fun of the Turkish Lira which had been hit by double-digit inflation, exacerbated by the COVID-19 pandemic.
Badarneh was later deported back to Israel according to the reports.
Source: The Times of Israel