Days after assault, journalist Acarer receives threatening message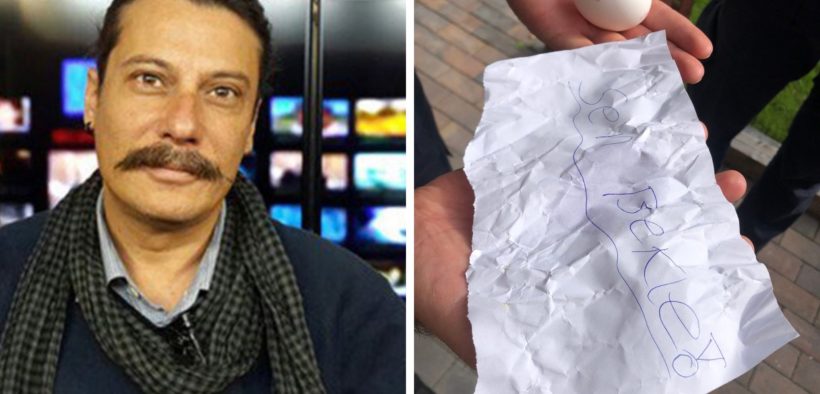 Journalist Erk Acarer has said that a threat message was left in the yard of his home in Berlin, Germany.
Unknown people left a paper that read "You wait" with a boiled egg and he was notified of the incident by Germany's police, Acarer said on Twitter.
"The German government, which I think is passive regarding the AKP-MHP government, their gangs and precautions, will be responsible for anything that happens to me," he wrote.
On July 8, Acarer was assaulted by a group of people in front of his home.
Having multiple arrest warrants against himself in Turkey in cases concerning his articles and social media messages, Acarer has been living in Germany since mid-2017.
Source: Bianet