Taliban can comfortably negotiate with Turkey as 'We have nothing against their beliefs': Erdogan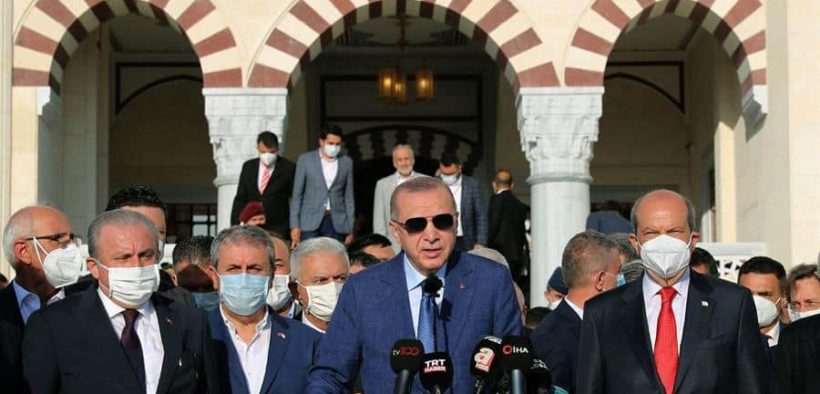 Turkey can negotiate with the Taliban about its plan to keep running Kabul airport after the withdrawal of the US troops, President Recep Tayyip Erdoğan has said.
"… as the Taliban held some talks with the US, it should hold these talks with Turkey much more comfortably. Because Turkey has nothing that contradicts their beliefs," Erdoğan told reporters in Cyprus.
The Taliban warned Turkey last week that it will "face consequences" if it fulfills the airport plan.
The plan was first discussed in mid-June, during the meeting of Erdoğan and US President Joe Biden at the NATO summit. Washington and Ankara have been in talks on the details of the plan.
"Now there is a new era. Three authorities are seen here: NATO, America and Turkey with them. Now America has decided to withdraw and asked us to run the Kabul airport, which we have already been running for 20 years," said the president.
Ankara leans towards the plan but it has laid down some conditions to the US, namely diplomatic, logistic and financial backing, Erdoğan noted.
Turkey has had non-combatant troops in Afghanistan as part of the NATO mission. However, the Taliban said last week that it would consider any foreign country's troops as invaders after September. 
Source: Bianet