Angela Merkel hopes Germany continues to work with Turkey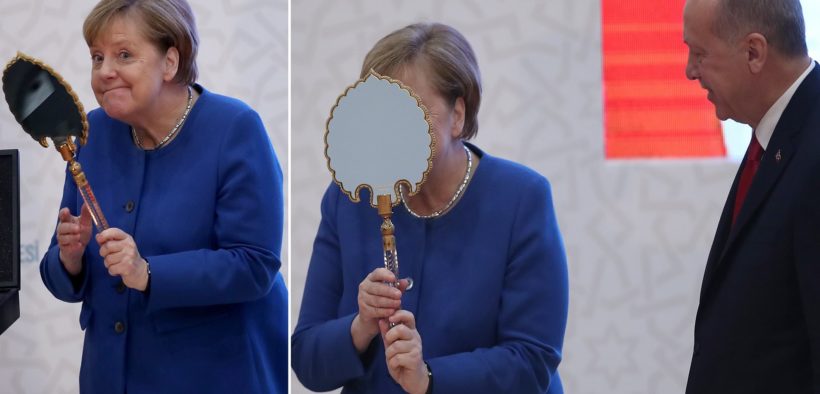 German Chancellor Angela Merkel on Saturday vowed to continue relations with Turkey on the basis of cooperation and criticism during her final visit in office to President Recep Tayyip Erdoğan.
The German leader's remarks follow a lunch and private talks between the pair in Istanbul as part of the German chancellor's farewell foreign tour, Turkish NTV network reported.
"I have always said that our collaboration was very good in the years that I worked with Mr. Erdoğan," Merkel said following the closed-door meeting. "I criticised Turkey on the issue of human rights and individual freedoms. We looked for solutions. We could have differences, but we depended on each other.''
Relations between Germany and Turkey have seen ups and downs over 16 years of Merkel's rule with the refugee crisis of 2015 being widely seen as  watershed moment for domestic politics in Berlin and also the relationship between Berlin and Ankara. Germany since has emphasised the crucial importance of good relations with Turkey.
The pair on Saturday discussed the migration issue, NTV said, with Merkel promising that EU support for Turkey, which hosts 4 million refugees, will continue, adding that Berlin's incoming administration will value ties with Turkey.
Merkel in 2015 admitted hundreds of thousands of refugees to Germany while stressing Turkey's role in preventing a repeat of such large-scale migration to Europe. She helped engineer a deal with the EU for Turkey to stem the flow of migrants into the continent in exchange for concessions on financing and an update to the existing customs and visa regimes between the bloc and Ankara.
Merkel said that Turkey should expect "the same thing from the coming government in Germany.
"The relationship between Turkey and Germany, with its negative and positive sides, will go on. It will be recognised by the next government," she said.