Global protests aim to break silence over Turkey's alleged chemical attacks in Iraqi Kurdistan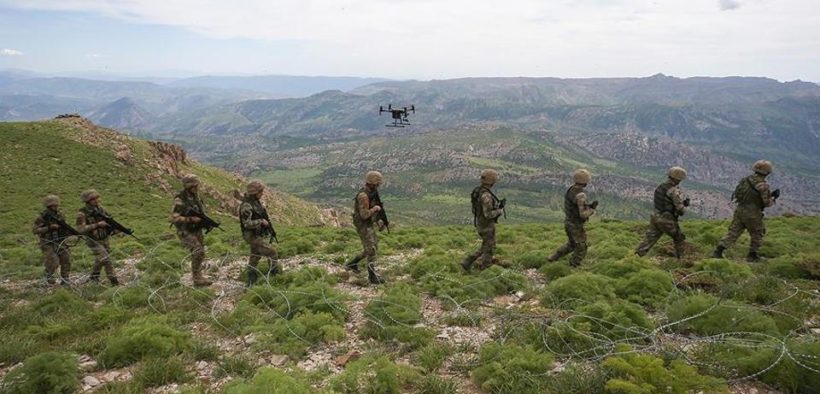 GLOBAL protests will take place this weekend to break the silence over Turkey's alleged use of chemical weapons in Iraqi Kurdistan.
The European Kurdistan Democratic Societies Congress called for action against "the inhuman acts carried out by the Turkish regime" and the failure of global bodies, including the Organisation for the Prohibition of Chemical Weapons (OPCW), to act.
Rallies are planned in Germany, France, Switzerland, Belgium, Cyprus, Austria, Sweden, Norway, Finland, Canada, Denmark and Australia, with the Kurdish group urging all those with a conscience to speak out.
It said that the silence from the international community and global media outlets had emboldened Turkish President Recep Tayyip Erdogan to continue his genocidal attacks on Kurds.
"To remain silent and to stand watching today is to approve of this crimes against humanity, to be a partner in these crimes," a statement said.
Turkey has been waging a six-month illegal bombing campaign and ground invasion of Iraqi Kurdistan.
Its forces are accused of a litany of war crimes, including missile strikes on a hospital, in which four health workers were killed, and bombing the UN-administered Makhmour refugee camp.
But it is Ankara's alleged use of chemical weapons that sparked calls for urgent action by world bodies, though they have so far been ignored, Kurdish officials say.
Source; Morning Star