Hunger strike starts after suspicious death of Ramazan Turan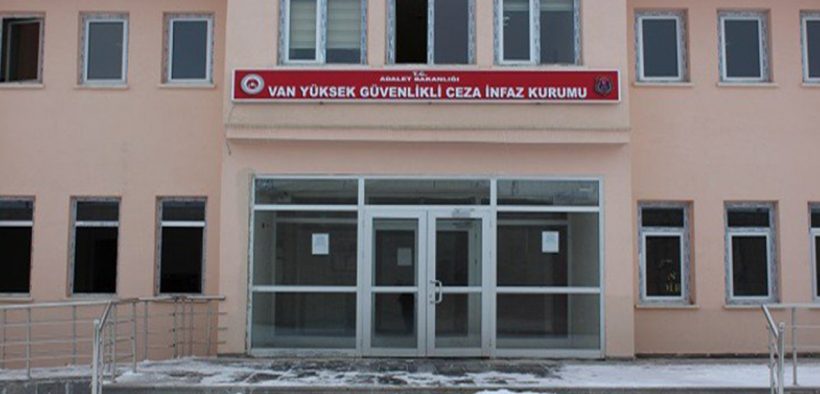 A hundred and forty political prisoners in Van high security prison have started a three-day hunger strike following the death of sick prisoner Ramazan Turan, who died on 21 January. The hunger strike started on 10 February, and is due to end on 12 February, MA reported.
It is claimed that Turan died of a heart attack. Prisoner Uzan Tokay, who was detained on the same quarantine ward at the prison related how he had called repeatedly for help for Turan and spoken to various doctors and prison officers, but that Turan was only taken to hospital 13 hours after becoming seriously unwell, by which time his condition had become considerably worse.
The Van (Wan) branch of the Solidarity Association for Prisoners and their Families (TUHAY-DER), the Association of Lawyers for Freedom (ÖHD), the Van Bar Association and the Van office of the Human Rights Association (İHD) have made a joint statement on the situation.
Medeni Gür, co-Chair of the ÖHD, spoke on behalf of the organisations.
"A hunger strike has been started demanding a thorough investigation of all details of the suspicious death of Ramazan Turan, the punishment of negligent person or persons, the release of or postponment of the sentences of sick prisoners and an end to the maltreatment of prisoners by the prison authorities."
Gür stated that according to recent data there are 1605 sick prisoners in Turkey overall, of whom 605 are considered extremely sick. He added:
"In spite of Turkey being a party to the international conventions, which have clear indications on prisoners' rights, the rules of the conventions are not being followed and the rights of prisoners are being systematically violated.''
Sick prisoners
At least eight prisoners have lost their lives behind bars in the last three months in Turkey, and 59 prisoners died between January and March 2021.
There are an estimated 1,600 prisoners behind bars in the country with health issues. At least 600 of them have severe conditions. Human rights organisations know of at least 38 prisoners who need to be released urgently, as their conditions are further deteriorating.
Source:MedyaNews
***Show us some LOVE by sharing it!***