Ukraine received more Turkish-made armed drones, minister says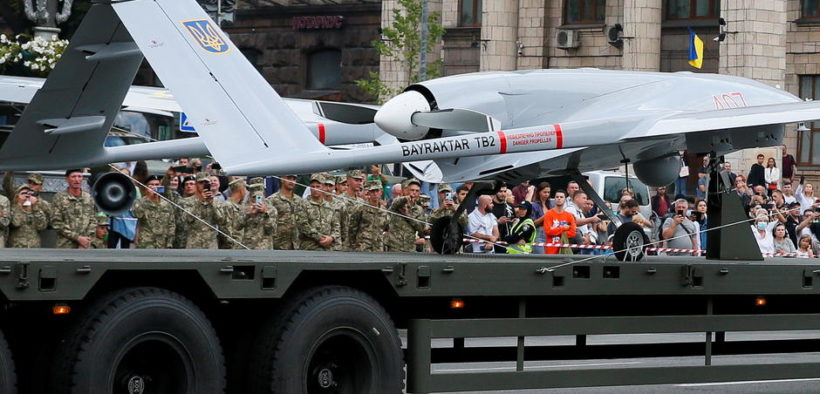 Ukraine's armed forces have received more Turkish-made Bayraktar TB2 armed drones, according to a Facebook post by the Ukrainian defense minister on Wednesday, as an invasion of the country by Russia entered its seventh day.
"New Bayraktars have arrived, and they are ready for combat," Oleksii Reznikov said, without elaborating.
There was no immediate comment from Turkish officials.
Ukraine and Turkey have developed close defense industry ties, a relationship that has flourished in recent years.
Ukrainian companies also produce the engines for the Bayraktar TB2 drones, manufactured by President Recep Tayyip Erdoğan's son-in-law, Selçuk Bayraktar.
Turkey has sold over 20 of them to Kyiv over the course of two years. Some experts believe the number of TB2s in the Ukrainian arsenal could be even higher.
The TB2s, which have a proven track record against several adversaries in conflicts in Libya, Syria and Nagorno-Karabakh, have also been deployed by Ukrainian forces against Russian troops since Moscow launched its military operation on February 24.
According to the Baykar website, the TB2 unmanned aerial vehicle can fly up to 138 miles per hour and can carry four smart munitions, or up to 330 pounds. The drone is about 39 feet long with a wingspan of 21 feet with an operational altitude of 18,000 feet.
Source;: Turkish Minute