Turkey's opposition leader slams government over Kurdish singer's canceled concert, midnight music ban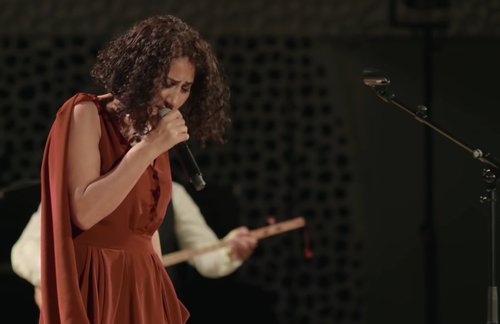 Turkey's main opposition Republican People's Party (CHP) leader Kemal Kılıçdaroğlu reacted to the Derince District Municipality's canceling of Aynur Doğan's concert which was going to be held on May 20.
Justice and Development Party (AKP) led Derince District Municipality in the northwestern province of Kocaeli banned Kurdish and Alevi singer Aynur Doğan's concert, without specifying the reason.
Reminding the music ban in Turkey after 1 am at nights and the canceling of the concert by a K-POP group named Mirea in Turkey's capital Ankara, Kılıçdaroğlu shared Aynur Doğan's song 'Dar Hejiroke (Fig Tree)' from his official Twitter account.
CHP Leader stated the following in his message:
"Music is banned at night. Youth like K-POP, but it is banned. Kurdish music is banned at AKP Municipality. Let them introduce a law by a constitutional amendment that bans entertainment, it would suit them. We were born free, we will die as free in this country. Put it in your head AKP. Dar Hejiroke would be nice for the night…"
CLICK- AKP-led municipality bans Kurdish singer Aynur Doğan's concert
(HA/TB)
Source:Bianet
***Show us some LOVE by sharing it!***