The judge who opposed decision in Gezi Trial was relegated to Tokat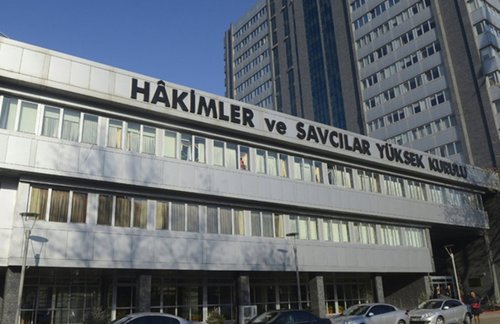 With a new decree published by the Council of Judges and Prosecutors (HSK), 5 thousand 75 judicial and 351 administrative judges and prosecutors were replaced.
With the decree, the chief prosecutor of 33 provinces, including Eskişehir, Kocaeli, and Kayseri, also changed. Also, a new chief prosecutor was appointed to the 3 Regional Courts of Justice.
The new assignments in the HSK's appointments led to discussions about the relegations of some of the judges and prosecutors.
Judge Kürşad Bektaş, who has annotated the decision rendered in the Gezi Trial, was sent to Tokat from İstanbul and was relegated to the Turhal Judgeship.
While the decision was taken with a majority vote of two against one during the Gezi Trial, judge Kürşad Bektaş opposed the decision by saying that the only evidence was some voice recordings, and there is not enough evidence in the file for a conviction so the defendants should be acquitted.
Nimet Demir, President of the İstanbul 12th Heavy Penal Court, who opposed the decision to transfer the file of the case regarding the murder of Jamal Khashoggi to Saudi Arabia, was relegated to Maraş.
The judge who arrested Kurdish journalists was appointed to İzmir
It had been revealed that Malatya Public Prosecutor Murat İnam was on trial for membership of the Fethullahist Terrorist Organisation (FETÖ) while he was conducting a FETÖ investigation against Cumhuriyet newspaper in 2016. İnam was appointed as a Member of the Ankara Regional Court of Justice.
Ankara Deputy Chief Public Prosecutor Ekrem Aydıner, who released Reza Zarrab while on duty in İstanbul, became the Gaziosmanpaşa Deputy Chief Public Prosecutor.
Prosecutor Nilgün Kürkkaya, who oversaw the investigation of 16 Kurdish journalists arrested in Diyarbakır, was appointed to the İzmir Public Prosecutor's Office.
The Penal Judge of Peace, Yunus Emre Kılıçlar, who arrested the journalists, also became the Sakarya Ferizli Judge. (HA/TB)
Source:Bianet
***Show us some LOVE by sharing it!***