Turkish popstar detained over remarks about Imam Hatip schools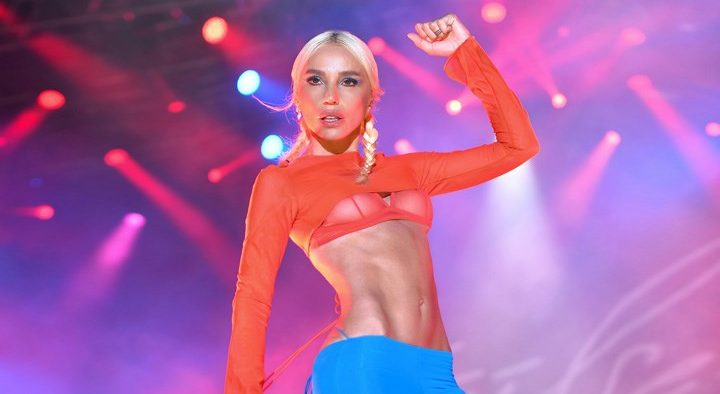 Turkish prosecutors have launched an investigation into singer Gülşen Bayraktar Çolakoğlu over charges of "inciting hatred and hostility among the public."
The charges concern the singer's remarks about İmam Hatip religious schools. In a video circulated online, Gülşen is heard saying during a concert from April: "He had studied at an İmam Hatip school. That is where his perversion comes from." It is not clear to whom the singer is referring with her remarks.
On Aug. 25, several members of the ruling Justice and Development Party (AKP) as well as the head of the Religious Affairs Directorate (Diyanet) slammed Gülşen over her previous remarks, with AKP spokesperson Ömer Çelik accusing the singer of "forming and spreading hatred."
"Targeting a fraction of society with the allegations of 'perversion' and trying to separate Turkey is a crime of hatred and disgrace of humanity," Çelik said.
AKP deputy chair Numan Kurtulmuş accused Gülşen of "using remarks that insult and hostilize," while Diyanet head Ali Erbaş said: "It is not possible to accept insults against İmam Hatip schools that have been established to spread goodness and annihilate malignancy as well as their members."
Justice Minister Bekir Bozdağ deemed Gülşen having a "backward mentality," while the Education Ministry said that a judiciary process has been launched into Gülşen over her remarks concerning "a school type or students getting education at these schools."
The singer was on Aug. 25 detained and taken to the police station for her testimony. In a message shared on her social media account later on in the day, she apologized for her remarks. She said that the comment was a joke that she had made among her colleagues. 
Source: Duvarenglish