Turkey protests US, Greece over 'violating non-military status' of Aegean Greek islands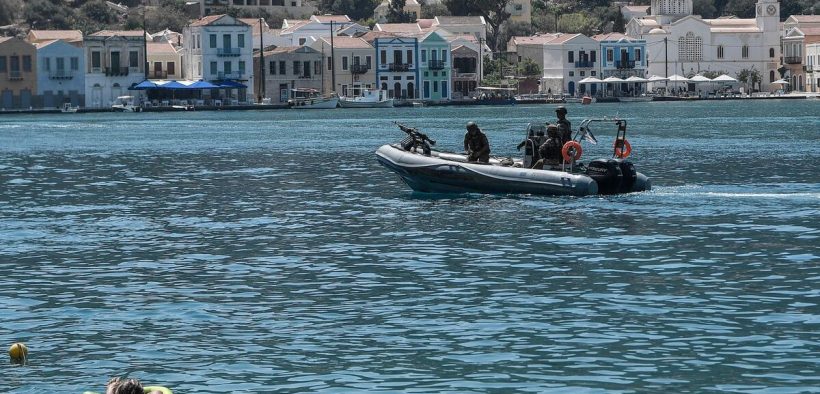 The US and Greek ambassadors to Turkey have been summoned to the Turkish Foreign Ministry in Ankara in a protest against the deployment of US-made armored military vehicles on two Aegean islands, in what Ankara describes as a violation of several international agreements.
In a protest note delivered to the Greek ambassador today, Ankara demanded Athens stop these violations, Turkey's state-run Anadolu News Agency reported, citing the Turkish Foreign Ministry sources.
Ankara also asked Washington to comply with the non-military status of the Dodecanese Islands and take necessary measures to prevent the use of US-made military equipment in these violations, in a similar note handed over to the US Embassy, the report added.
Turkish President Recep Tayyip Erdogan lashed out at both Washington and Athens after a Cabinet meeting today.
"Foreign military buildups all over Greece, which project an image of an occupation, should not only worry us but also the Greek people," Erdogan said today in a thinly veiled strike at the increasing American military presence in Greece.
"Neither this military buildup nor political and economic support is sufficient to raise Greece to our level," Erdogan said in a televised speech, reiterating his previous threats to defend his country's "rights and interests by using all the means" against Greece.
Ankara's protest came after the Turkish military's surveillance drones captured over the weekend Greece's military landing ships carrying the armored vehicles en route to the Greek islands of Lesbos and Samos — both less than 5 nautical miles off the Turkish coast. Citing security sources, Anadolu said some of the deployed armored vehicles were donated to the Greek army by the United States. Ankara argues that military buildups on the islands are in violation of the non-military status of the islands under international treaties.
Territorial disputes between Greece, Cyprus and Turkey in the Eastern Mediterranean are steadily becoming a fresh strain in already troubled Ankara-Washington ties. On Sept. 17, Ankara "strongly condemned" Washington's decision to fully lift arms embargoes against Cyprus.
Ankara sees deepening defense cooperation between the United States, Greece and Cyprus as Washington's departure from its traditional policy to stay neutral in the territorial dispute between the three countries in favor of the Greece-Cyprus bloc.
Washington, in turn, argues that its actions aim to counterbalance Russia in the region. The United States fully lifted decadeslong arms embargoes against Cyprus on Sept. 16 in return for the Greek Cypriot government continuing to block Russian warships from using its ports. Cyprus remains ethnically divided between Turkish and Greek Cypriots since Turkey's military intervention in 1974 in response to a Greek military coup.
Source:Al-Monitor